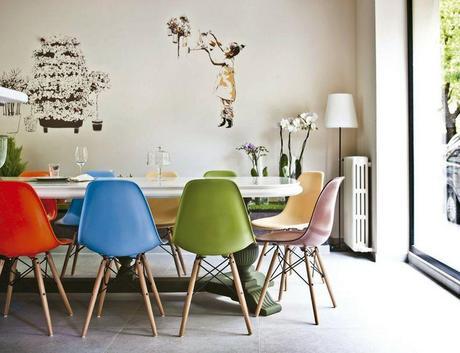 Picture taken from www.tengorestaurante.es
ENG | Starts the V edition of the Gastrofestival Madrid! From today until February 9 Madrid is full of all kinds of culinary experiences to savor the city with the five senses. The tastings, courses and gastronomic tastings not only star this festival but also the fashion, films, music and even a Gastrobook Crossing!
As every year it has, in many districts of Madrid, talks, brunches or routes to get lost and enjoy with multitude of flavors and aromas. Cultural activities and tours in museums and art galleries, such as Tapas inspired in artworks from the Thyssen-Bornemisza museum; the menus by ELLE, and the coolest restaurants of Madrid with menus at low prices; or various locals with organic food to eat while we take care our health.
Among the novelties of this year, will be dishes of the nineteenth century represented by the Cerralbo Museum accompanied by the customs of the time. Literary snacks, with gastronomic talks by writers like Luis Antonio de Villena, and discounts on Mendez and Antonio Machado libraries. Or the Gastrobook Crossing, where you can swap your old cookbooks by a new ones absolutely for free!
So don't miss the Gastrofestival 2014 if you go to Madrid at this time, will be an unforgettable event for those who are a food lover and those who are less so. Cheer up!
More info: http://www.esmadrid.com/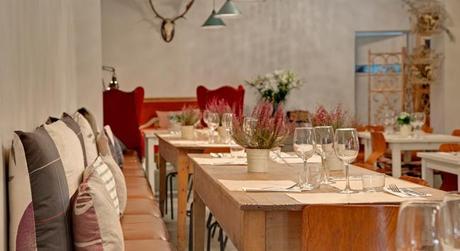 Picture taken from http://claritamadrid.com
ESP | Empieza la V edición del Gastrofestival Madrid! Desde hoy hasta 9 de febrero Madrid se llena de toda clase de experiencias culinarias para saborear la ciudad con los cinco sentidos. Las degustaciones, cursos y catas gastronómicas no solo protagonizarán el festival sino que además tendremos moda, cine, música y hasta un Gastrobook Crossing!
Como cada año nos traen, entre diversos barrios de Madrid, diferentes charlas, almuerzos temáticos o rutas para perdernos y disfrutar de una multitud de sabores y olores. Actividades culturales y visitas guiadas en museos o galerías de arte, como las tapas inspiradas en obras del museo Thyssen-Bornemisza; los menús by ELLE, guiándonos por los restaurantes más cool con menús a precios low, o comer mientras cuidamos nuestra salud con diferentes establecimientos de alimentación ecológica.
Entre las novedades del 2014, tendremos platos del s.XIX representados por el museo Cerralbo acompañados de las costumbres propias de la época. Las meriendas literarias, con charlas gastronómicas por parte de escritores como Luis Antonio de Villena, y descuentos en las librerías Méndez y Antonio Machado. O el Gastrobook Crossing, en donde podrás intercambiar tus libros de cocina por otros totalmente gratis!
Así que no faltéis al Gastrofestival 2014 si pasáis por Madrid en estas fechas, será una cita inolvidable para los amantes de la cocina como para los que no lo son tanto. ¡Anímate!
Más info: http://www.esmadrid.com/