In 2016, Garnier launched the Ultra Blends collection containing 5 sets of paraben free shampoos and conditioners. These haircare items use a food grade preservative Sodium Benzoate in place of various paraben compounds. I always prefer skin and haircare products that are effective as well as eye-candy. Garnier's Fructis range is one of my favourites in haircare. So, I have been trying out all the variants of this new Ultra Blends range one by one for some time now. Currently these shampoo and conditioner combo is being sold on limited period offer kits where you buy the shampoo and you will get a conditioner from the same variant free. Today I am present my views on Intense Repair Soy Milk & Almonds Shampoo and Conditioner kit which was a birthday gift☺. Let's continue with the review.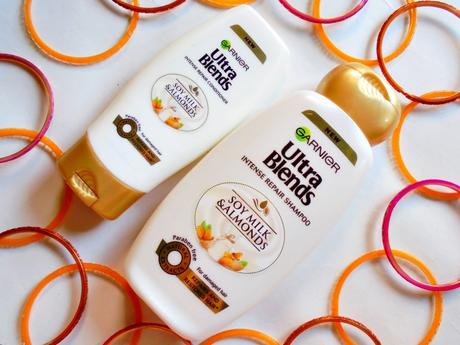 Garnier Ultra Blends Intense Repair Soy Milk & Almonds Shampoo
Shelf Life: 36 months from the date of packaging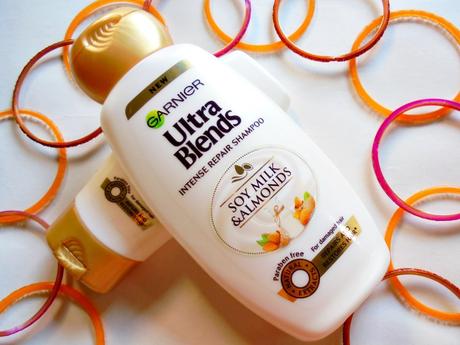 Regarding the availability, these products are widely available in everywhere in India. They have designed 3-4 sizes and sachets for everyone's convenience. You are sure to find them online and offline with discounts.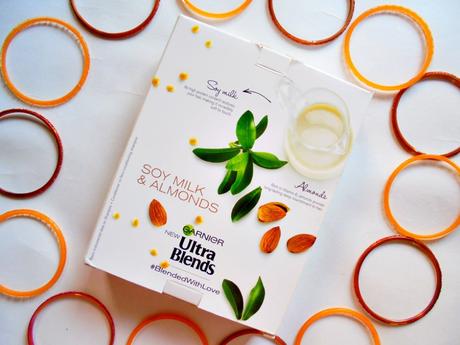 Garnier Ultra Blends Intense Repair Soy Milk & Almonds Conditioner
Shelf Life: 36 months from the date of packaging