Hey everyone,
I hope you all are having a great week so far.My life has been hectic and much busy than before. It is so difficult to squeeze in so many things at a time and my life will get even busier in the coming days for sure...Phew !! It has been 2.5 years I have gone on a long vacation so now you may get it why? Anyways its always good to be busy and hope to get off somewhere on a long vacation soon ;)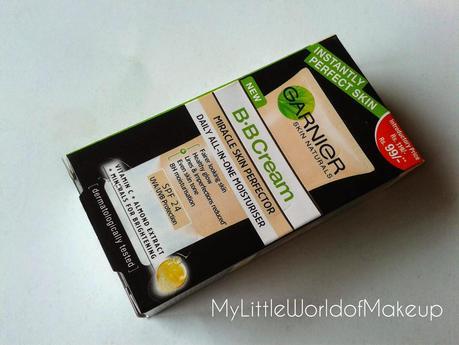 I am a overactive and enthusiastic person and you need too much patience to apply make up right? Women would know better. I mean I love seeing make up gurus on Youtube doing such a great job I wish I can become an expert like that someday;)  One product I have been using from the last one year is Garnier BB cream.BB is nothing but a Blemish Balm cream which originated in Korea. In my opinion it is more of a tinted moisturizer. Today I will share my thoughts on the same.Read on to know more...

Ingredients: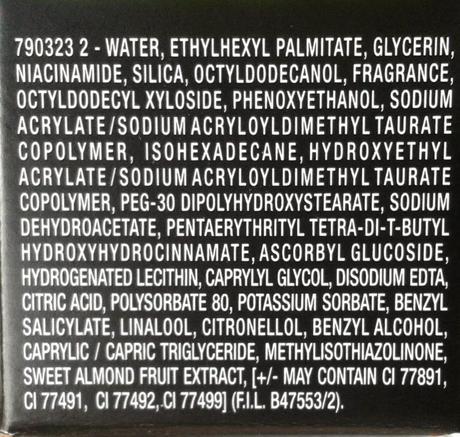 Price: Rs.119/- for 18g and Rs.199/- for 40g. Available here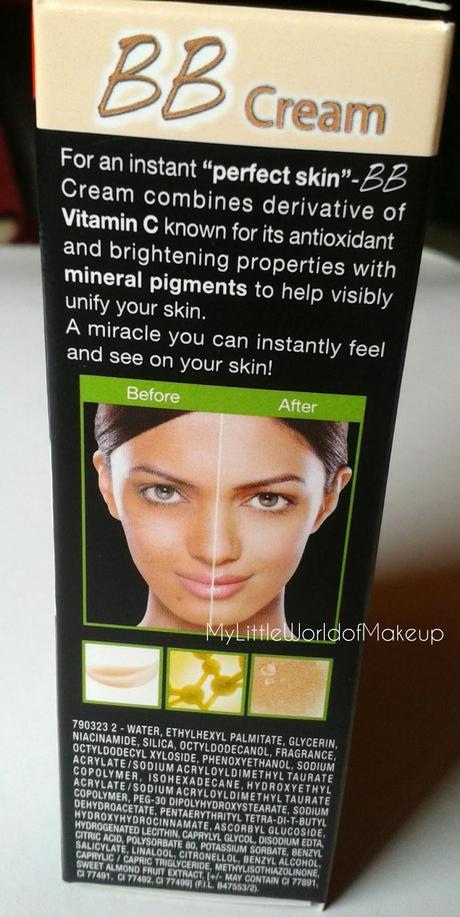 What does Garnier say about the BB cream: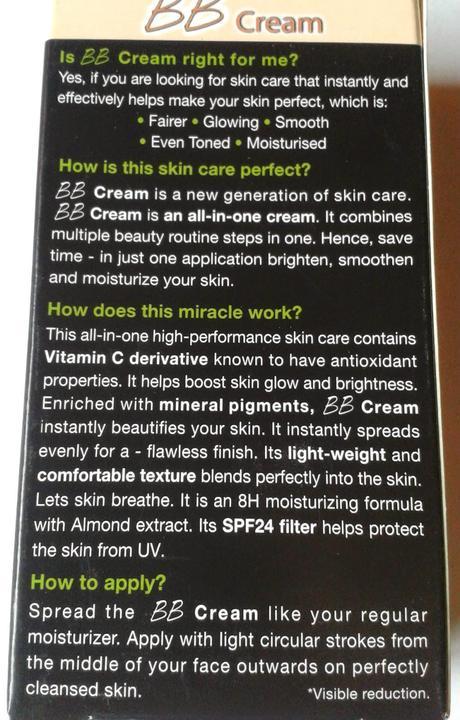 The Garnier BB cream comes in a cardboard box with all the information printed on the box and the tube itself. It is travel friendly - the smaller size is what I carry around with me as it easily fits in my  make up pouch.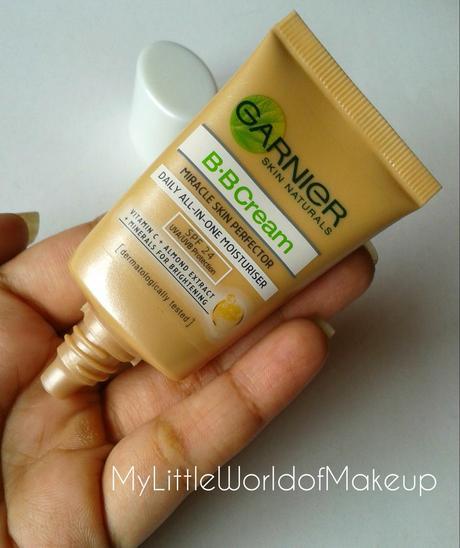 Since Garnier BB cream was launched I got my hand on it after reading few reviews in the blogosphere. I liked the concept of a moisturizer and a foundation both together. Now as much as I want to make time for make up it is not possible everyday so I trust my holy grail Garnier BB cream to do that job for me.I place few dots all over my face and blend in with my brush or my fingers as it melts into the skin well that way. I set everything with a loose powder as I have oily skin and the humidity in Mumbai make matters worse for me.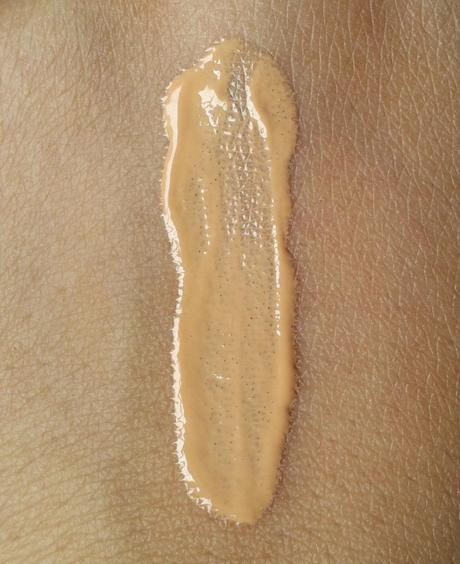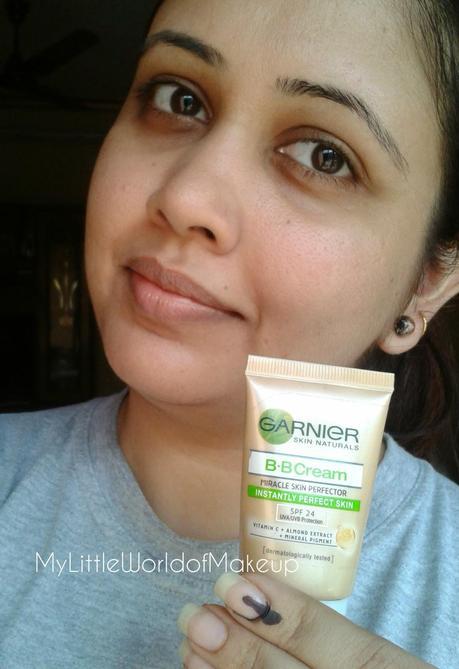 Well since I have oily to combination skin this works good for me I mean it does not mattify the skin but is not greasy as well. It provides a glow to my face and gives me an even tone and hides the redness on the face as well to some extent. I even use it as an eyeshadow primer on my eyelids.I love the smell its amazing and stays on for sometime. Since it is a BB cream do not expect it to give the coverage of a foundation. For everyday use it is just perfect. It also contains SPF 24 which is an added bonus so I do not use a sunscreen under it however if you wish you may use it under the BB Cream. Overall this BB cream is impressive for the price and works well for me. Those with extremely oily skin must use a settting powder over it.The Good:Affordable.Easily available even online.Smells nice.Has SPF 24Perfect for everyday use.Evens skin tone and redness.Benefit of a moisturizer and foundation in one.Gives a nice glow and fresh look to the face.The not so Good:Skin gets oily after few hours.Rating: 4/5Garnier BB cream fits perfectly in my daily routine as I mentioned before and this is the only BB cream I have tried. Its worth a try for everyone because it is affordable and the shade will suit most skin tones.I hope this review/post was helpful to all those reading. Please leave a comment I do read them all and new bloggers/visitors may leave their blog links for me to check out.Until next time.. Ciao ♥♥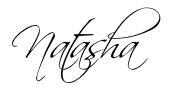 P.S: This review is an entry for Garnier BB cream's Indiblogger contest. Honest thoughts as always