While I'm enjoying time with my family in Romania several of my favorite food bloggers (born outside US just like me) are sharing their culinary talents with you. Today, I'd like you to welcome Carolyn. She's a Canadian, now living in Boston area. She's a mother of three, 6, 4 and almost 2. On her blog, All day I dream about food, she shares lots of gluten-free and low-carb recipes, all shown in stunning photos. She writes so beautifully she'll make you dream and droll about food in a heart beat.
You can follow Carolyn on Facebook, Twitter and StumbleUpon. Now, please say Hello to my friend Carolyn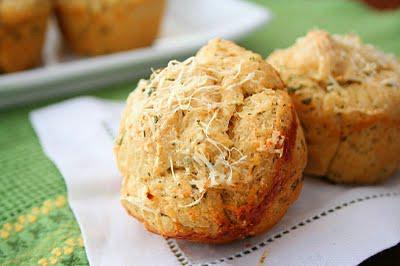 The world of food blogs is a source of infinite inspiration in the kitchen.   I do still enjoy thumbing through cookbooks and cooking magazines, but more often than not these days, I get my inspiration from my fellow bloggers.  I peruse more blogs than I care to count, and Roxana's has always been one of them.   Early on, I could tell she was someone to follow, someone who posted quality recipes that were worth more than a quick glance.One of my first copycat recipes from a blog was a version of Roxana's Garlic Rolls.   Of course, I had to make mine a little differently.  If you read my blog, you already know that I am a diabetic, and my specialty is making over other recipes to be low carb.  For the garlic rolls, I used a special low carb wheat flour, and they turned out so beautifully.  The dough was so versatile, I have since made several other variations with it and each has turned out so well.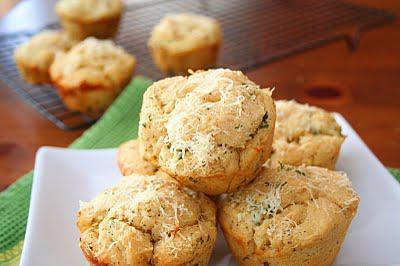 I am providing the recipe for my low carb dough here.  If you want to make them with regular dough, please see Roxana's Garlic Rolls.  Then follow my instructions for the remaining steps and enjoy!
*One word of note…I found that mine made about 18 buns.  You could easily half the recipe to make 9.  If you make Roxana's dough, it may make somewhat more than this because it rises more than my dough does.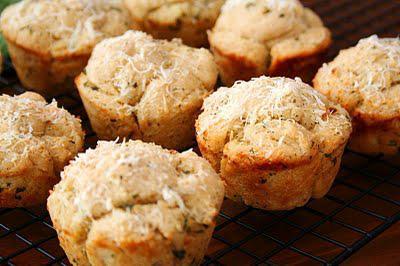 Garlic Parmesan Bubble Buns
Ingredients Dough:
4 cups carbalose flour (a special high-fiber, low carb flour)
2/3 cup vital wheat gluten
1 tsp salt
1 cup whole milk, lukewarm (about 110F)
1 cup water, lukewarm (abut 110F)
2 packages rapid rise yeast
2 large eggs, lightly beaten
Coating:6 tbsp butter, melted3 cloves garlic, minced2 tbsp dried parsley flakes½ cup grated Parmesan cheese
Directions
Preheat oven to 200F for 10 minutes and then turn oven off.
In a medium bowl, stir together carbalose flour, gluten flour and salt. Set aside
In the bowl of your mixer, combine milk and water. Sprinkle yeast over and mix well. Mix in egg until combined.
With the mixer on low speed, slowly add flour mixture until combined. Dough may be quite sticky, but do not add any more flour.
With greased hands, shape dough into a smooth ball and place in a lightly greased bowl. Cover tightly with plastic wrap. Place in warm oven for 30-45 minutes, or until doubled in size.
Meanwhile, combine melted butter, garlic and parsley flakes.  When dough is risen, turn out dough onto a lightly floured surface.  Divide into 18 equal portions.  Cut each portion into five small pieces.  Roll each piece into a ball and dip into butter mixture, then sprinkle with a pinch of Parmesan cheese. 
Place 4 dough balls at the bottom of a muffin pan.  Use fingers to make a small well in the center of the balls and place the fifth dough ball in the center, sitting slightly higher than the others.  Repeat with remaining dough.