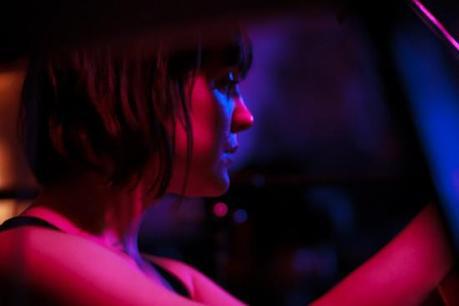 Last Friday was the first time I had ever heard Gem Club (@iamgemclub), and the experience was a very pleasant surprise. They played a set of beautifully soft, almost erie songs at Glasslands. Unfortunately, though, the volume of their music made it difficult to draw in and maintain an attentive audience — fans surrounding the stage had to continuously shush the mostly rowdy, uninterested crowd.  It's never easy playing first, especially when people are just beginning to arrive and purchasing their drinks.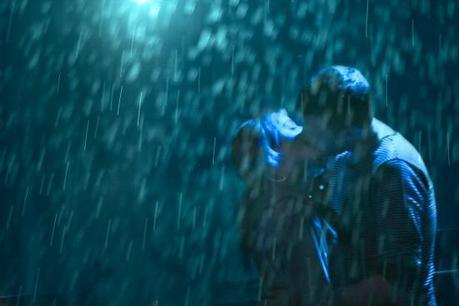 Anticipating Youth Lagoon's (@youthlagoon) arrival on stage, the audience quickly packed themselves closer together, making it quite difficult for me to get around and take photos. Based on this reaction, it was clear that the majority of that night's attendees were there for Youth Lagoon's set, which came as no surprise considering the heavy praise their album has received since its release last week.
Trevor Powers was backed by guitarist Logan Hyde, a longtime friend that he recruited for the project. After more than thirty minutes of setting up and careful sound-checking, Trevor opened by commenting on how well-dressed his buddy Logan was. A preview of what was to come, Powers filled the night with more jokes and stories that the audience responded well to. Their set, though, sounded about as good as it could considering the venue. The music had less of an impact than their recorded material, but I attribute that mostly to the poor, all red lighting and my frustration with trying to get a decent photo.
I invite you to cycle through the photos while listening to their album, which inspired my treatment.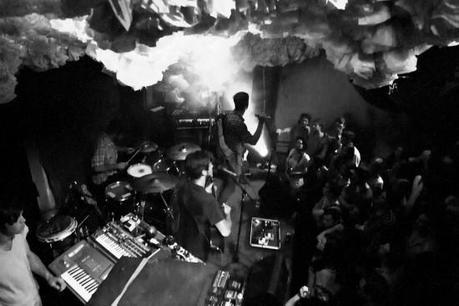 Although I came for Youth Lagoon, Gardens & Villa (@gardensandvilla) quickly grabbed my attention.  Bursting with energy and a dynamic stage presence, they made it clear that they deserved to be the headliner. Each of the band's five members performed passionately and with great precision, as Chris Lynch rocked various flutes which he pulled from his Robin Hood quiver.  They were the perfect conclusion to their two lower key openers.

View Photo Album

View Photo Album

View Photo Album