I recently got connected with Vickie Harrison and learned a lot of gardening basics from her as the things she discovers are always new to me. Hence I have decided to give her a space here to share some of her 'garden solutions' so that my fellow garden bloggers will also benefits from them :-)
Here's a beginners' guide on how to keep a garden pond and more importantly choosing the right equipment to attract wildlife to your garden pond, writes Vickie Harrison.
A BEGINNER'S GUIDE
Pond fanatics will know that attracting, preserving and cultivating pond life isn't an easy task. It takes time, care and lots of research in order to get it right. If you're a pond beginner, here's a great guide to help you get started in nurturing the life in your garden pond.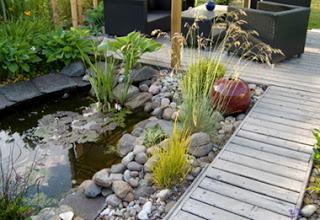 There are many factors which can affect the pond life in your pond and this can be everything from the initial pond design to the location, or the lining to the choice of fish and plants. For instance, there are some fish which will keep the life cycle going all year round and others may have varying requirements in order to survive.
What many pond owners can often overlook is the tools, such as pumping and filtration, which can be expensive to install. Costly it may be, but pond filters and water pumps are essential to the life cycle of any pond. If you are serious about ponds as a hobby or for an addition to your home, it's important to remember that your choice of pump or filtration system can have a dramatic effect on the quality of your pond water.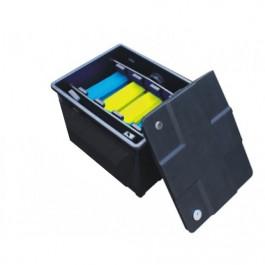 Installing Pond Filters and Water Pumps


The health of your fish and your plants relies heavily on the choice of equipment you use. Keeping your pond clean is the key to keep your pond thriving with life. Some experienced pond users may sometimes create their own filters but if you are a pond newbie, make sure you check out the different filtration systems available on the market.  The best places to look include your local garden or specialist pond suppliers.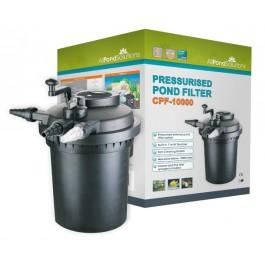 Pond filters and pumps can vary in price so make sure you shop around before you buy. You can get complete systems (which can be a little more expensive) or you can by smaller pump/fountain systems and separate replacement filter parts. Whichever option you choose, it's essential to invest in filters and pumps in order to keep your water as pure and healthy as possible for organisms, big and small, in your pond.


Attracting and Maintaining Pond Life


Pond-keeping has become a popular hobby for gardeners as well as today's modern eco warrior. Keeping a pond in your garden contributes to the earth's ever deteriorating eco system, so if you're a green warrior, pond-keeping can be extremely rewarding.
When it comes to attracting pond life, it's important to consider all the factors; pond design, where you position your pond, your choice of fish and plants, the quality of your pond water and adapting to the seasons. Every small pond has the ability to make a big difference and can attract birds, frogs, dragonflies, hedgehogs, newts and various water insects.
In order to attract wildlife, it's important to have plants for your pond. Some plants create shelter for frogs to lay their tadpoles, submerged plants allow dragonflies to develop their larvae, plant debris and algae attract water insects. Clean water will also provide a bathing pool for birds who want to drink and cool off. For hedgehogs, it's important to create a gentle slope for which they can access the water. Without a safe way to access the water, hedgehogs can become trapped.
If you are passionate about attracting new wildlife to your pond, it's important to conduct research on the different species which may visit your garden.


Vickie is a budding/beginner gardener based in the UK. In her spare time she can be found hanging out around garden centres looking for inspiration for her own small back garden that has been ruined by her big Labrador called Ernie

.