Here's a quick, belated thank you to the Garden Media Guild Awards for awarding me Blog of the Year 2015.  I was astonished to learn that I had won – if a little embarrassed that my last post admitted to a gardening enthusiasm gone AWOL.  Oops.  (Shouldn't I be totally dedicated, utterly passionate, wholly committed and give 110%, 24/7 to win an award?  Thankfully it seems not and I for one am glad.  All that sounds terribly tiring).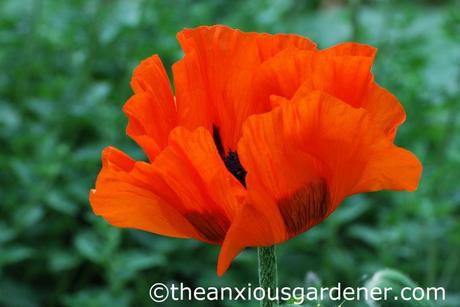 (Insert random gardening type photo here – Ed)
But I am very honoured to have won.  It has given me a boost when I needed it most and I'm only sad that I couldn't bring forward my regular bath, dress up all sparkly and attend the ceremony at the Savoy.  I'm sure all bloggers go through peaks and troughs but, recently, I seem to be looking up at the next climb far more than enjoying the view from the top.  I am still rather surprised at the result and half expecting an apologetic email from the GMGA announcing the proper result.  But before that arrives, I'll offer my BIG congratulations to all the winners and finalists and especially to the finalists in the best blog category:
Caro Shrives – urbanvegpatch.blogspot.co.uk
and
Andrew O'Brien – growgardencare.blogspot.co.uk
I was particularly pleased that we three are all non-professional writers with no financial or organisational support.  If you are the same – squeezing your writing in and around the hurly-burly of work and family life – I urge you to enter the GMGA next year.
Heck, if I can win it …