A couple weeks ago I was listening to John Kruk talk during one of the ESPN games.  He mentioned he had a conversation with the head coach of Princeton University who told him that he frequently has Fall games where coaches do nothing but watch.  I've done that several times myself with my high school teams and even wrote about it in the past.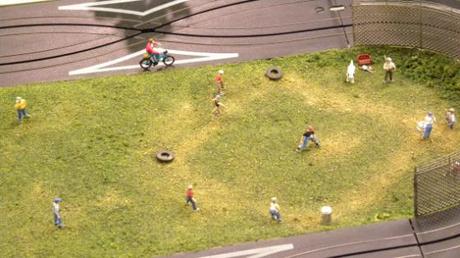 Where the game used to be learned
One of the joys of playing ball as a kid with friends is that you had to figure the game out on your own.  No coaches were there to tell you how to play – when to steal, when to go 1st to 3rd, how to throw strikes, etc.  This is how baseball instincts are developed.
Kruk was lamenting how even players at the big league level have poor instincts and he attributes that to too much coaching at the younger levels.  I couldn't agree more.  If every second on a field is planned out by adults then young players never learn to think for themselves.  
My son is 7 years old and (in my opinion) too young to play Fall Ball.  However, if you are someone organizing a Fall team, be sure to mix in some games and maybe even practices where the kids make all the decisions.  As I've written in the past, you may be surprised what they come up with on their own.  It will also go a long way in improving their instincts.
Tomorrow's post: The importance of framing