Firstly this week's topic kept me singing this -- Oh, the games people play yeh
                                                                       Every night and every day yeh
                                                                       Never meaning what they say yeh
                                                                       Never saying what they mean....etc
It was driving me bonkers last night and keeping my brain active when it ought to have been sleeping ! However, it did me a favour , for in my semi wakeful state I began to think..........
This week would have been my late husband's 80th birthday, and what fun we would have had !
   You see Terry regarded life as a game to be played to the fullest. Where there was laughter he'd be the cause of it. He made adventures. He adored children and their company...joining in their games. Work mates were roped in and they would be just as mischievous as he. Also he caught them out every Friday at their card game with his 'marked' cards !
     I'll give a few examples. He was long term chairman of Oxford Ice Skating Club....there was a club before there was a rink ! He'd drive a bus loaded with mainly children and take them to rinks in the south of England. When we had outdoor fund raising events he'd be running, leapfrogging, footballing...whatever it took to keep everyone amused. My son confessed ( at Terry's funeral ) that he would 'bunk off ' games on a Wednesday afternoon and Terry would take him fishing or foraging in the woods...my son said that suddenly he had a life like Huckleberry Finn ! I came home from work one day and they were sliding a surfboard down the stairs. With the cushions off the suite protecting the glass door at the bottom ! Moving to Scotland Terry befriended a local 'toe rag ' . I caught them using a garden implement like a trident and aiming it at the shed door pretending to be Romans.( that implement is bent to this day ! ) On another occasion they were firing a water rifle at the front windows and when I looked out they both ran away down the street !
   Terry's life was not complete without ' Rock and Roll '... the music, the clothes, the dancing, the motorbikes, the atmosphere of his youth. Saturday nights were for jiving ....and despite two heart attacks he continued...following the groups, attending 50's events. He enjoyed life to the full and was referred to as a Peter Pan figure. That's exactly what he was- he never grew old. The afternoon of his fatal aortic aneurysm he was dancing . My everlasting memory of that afternoon is of him dancing with myself and Val to a rather risque rumba ...making up provocative moves and laughing at ourselves . He never grew old...he had his wish ...
     So what have Snakes and Ladders got to do with anything ? Well we had a motorhome and I bought a compendium of games to take with us and he only ever played Snakes and Ladders...he loved it ! He also loved to play cards....but I always insisted that we use my set !
     Today's poem was written very close to his death...and the words reflect that. You'll be pleased to know that I've found my niche in life and a very sedate dancing partner. But OH DEAR I miss jiving !!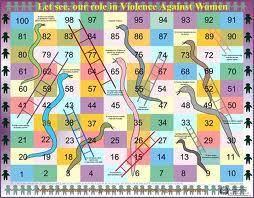 The Light Went Out
We danced the afternoon away and our smiles lit up our faces. We laughed the afternoon away and our laughter lit the room  . The evening we spent in fond remembrance and promises        Then the light went out.    
Since then I've danced in the afternoon and smiled without the light. I've laughed, but failed to light the room.                                        My evenings are spent in sad remembrance and sorrow .                Because the light went out.
Will I ever dance and smile that brightness ?                                 Ever laugh a carefree and light laugh ?                                        Always spend lonely evenings without you                                 Because the light went out ?
Email This
BlogThis!
Share to Twitter
Share to Facebook
Reactions: