There are few things which make Google+ less usable than Facebook when it comes to complete social experience. Google+ is still dubbed as a 'project' and being tested with all the early adopters, every week we see some or the other changes. And these changes are usually shared by developers over a long Google+ post or a video talking about those changes/updates.
This time its huge, as huge as we have an official announcement on the Official Google Blog : Games in Google+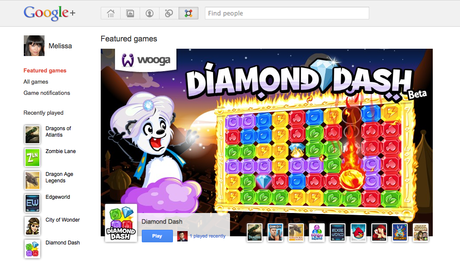 Games are being rolled out slowly to everyone. So wait for your turn.
Read more about the announcement on the Official Google Blog
Developers who are interested in building games for Google+ can read here.