Gamers get set to try your hands on the latest gaming consoles and elope into a new world of graphics. As you know when it comes to gaming it's a wide-wide world out there when it comes to choose gaming consoles, accessories and everything related. Above that choosing the perfect one for yourself or the special gamer in your life is a daunting task!
The first covenant of video games was born and died long, long ago in the 90's but things are different today. Its 21st century guys! Today virtual reality has taken the world by storm.
The gaming resolutions and the aura it creates while you play on your console is a hard to define moment for the gamers today! Remember, we used to play those hand video games and felt like a pro when talked about any new gaming tech. And now when a new tech is launched or game in that case then we are like "Naah! The graphics aren't cool enough Xbox has better graphics than this!"
Time changes and with time technology is evolving and so there are developments in games as well, two things that go hand-in-hand I believe!
One could easily see the graphic developments in play stations so easily. I love my ps3 but when I saw the resolution changes of GTA5 on ps4 and compared it on my ps3 my heart broke. I so badly want to upgrade!
There wasn't anyone to tell me which qualities of a particular console is better as when you go to a shop the person praises all the console. You are surely like "I know every game is cool but then you cannot buy each of them" duh?!
Well you can buy gaming online through Lazada and Courts as it would save you time and also money! Yes, join your shopping via CollectOffers and you get additional discount coupon codes and voucher codes.
So, out of many lemme just update you about 5 gadgets that you could check-in for and grab them!
Sony PlayStation 4 Slim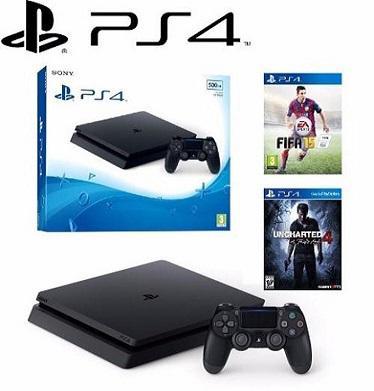 This PlayStation is a lighter model of the PS4 series. The biggest change you would see in ps4 slim is the design that has got curves and the matte finish ditching the two tone gloss/matte finish of ps4. There is also change in its energy as ps4 is more energy efficient while playing games like call of duty you would not hear the sound of the fan which was also an issue for few gamers like me! You could also wait for PS4 Pro till November (okay! I have started blabbering like the shopkeeper I know) No, get this one!
Microsoft-Xbox One Core Console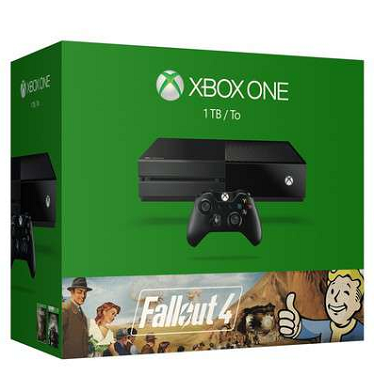 Own the Xbox One Fallout 4 Bundle, featuring a 1TB hard drive, Fallout 4, and a full-game download of Fallout 3. The next generation gaming is here! You know the best feature is obviously it coming with the 1Tb hard drive which lets you save games and enjoy games like Halo 5:Gaurdians: Rise of the Tom Raider and many more.
Nintendo 3DS XL Console 
The New Nintendo 3DS XL comes in black, with striking artwork of the Legendary Pokémon Solgaleo and Lunala on the outside of the system's upper part. This was about the look whereas, ZL and ZR Buttons have been added next to the L and R Buttons, and a new C Stick can be found near the A, B, X and Y Buttons, expanding your control options.
Alienware 17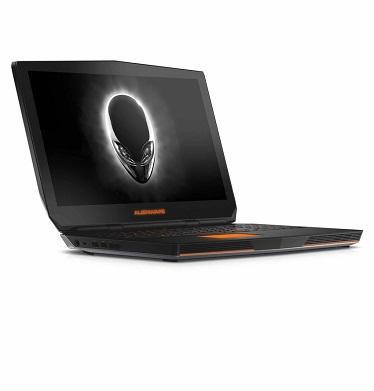 The Alienware 17 is thinner and lighter than any 17″ laptop created before, but that doesn't mean it has skimped on performance. When paired with the optional Alienware Graphics Amplifier featuring a desktop GPU of your choice, you can transform the Alienware 17 into the ultimate at-home entertainment experience. Just plug in and get lost in the vivid display and massive performance boost of desktop-class graphics.
Asus ROG G752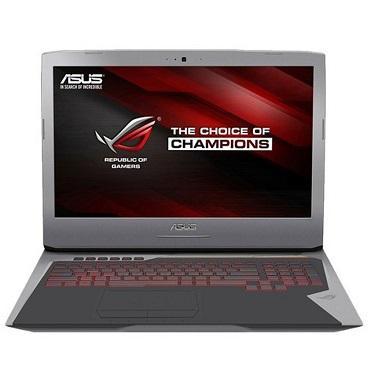 One and only ROG G752 with highest end Nvidia GTX980M dedicated graphic card for your ultimate gaming experience! It gives unbeatable performance with the 6th generation Intel skylake core i7 processor.
These were the five out of many other gaming consoles and gadgets available and you could buy them.