Now, I know that gallery walls have been 'a thing' for some time. But with a constant need for a creative project, and a large expanse of wall in our office/spare room/gym that is just crying out for it to be filled with pretty and inspirational pieces, I think it may be time to join the party.
Here is said large expanse of wall.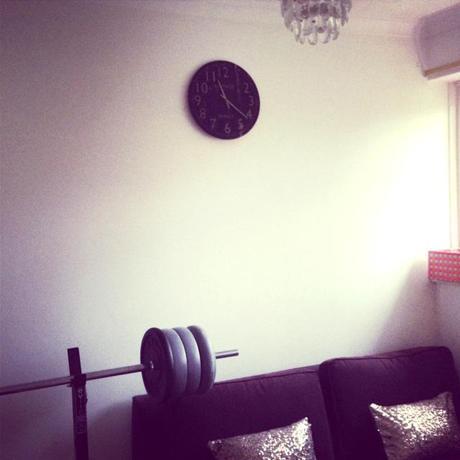 Bleurgh. Don't even ask me why that clock is up so high either. There was a lone hook, it was a temporary installation and it's just stayed there since, waiting for the gallery wall to take shape. (It may have been waiting for some time.)
From my extensive Pinterest research, I have discovered that there are many, many different types of gallery wall.
1. There are the monochrome, linear-look galleries for the neat freaks: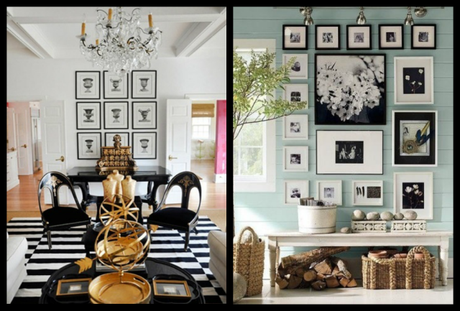 Source 1 // 2
2. There are the asymmetric, multi-coloured, let's-just-put-that-there-and-see-what-happens galleries for the creative types: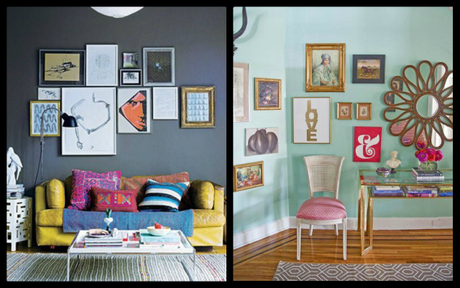 Source 1 // 2
3. There are floor to ceiling galleries for maximum impact: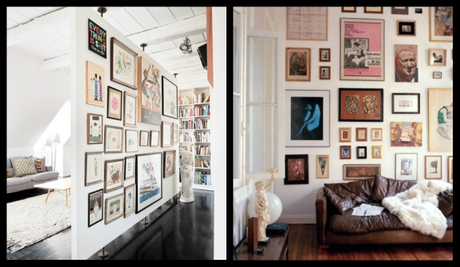 Source 1 // 2
4. There are smaller, more polite galleries for those just testing the water: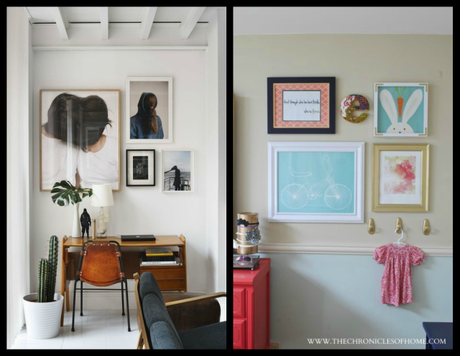 Source 1 // 2
5. There are the 3-dimensional, full-of-prints-AND-objects galleries for the true bohemians: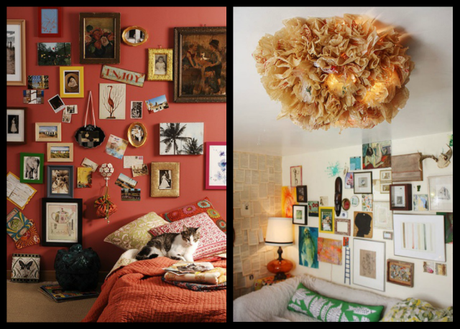 6. And then there are the gallery walls that, to me, are not too big and not too small, and use copious amounts of pink, gold, black and white resulting in near perfect curation.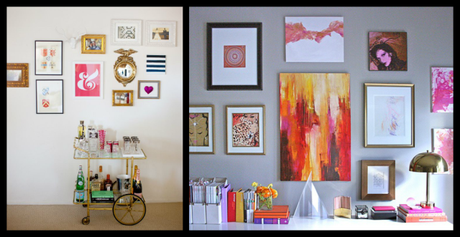 Source 1 // 2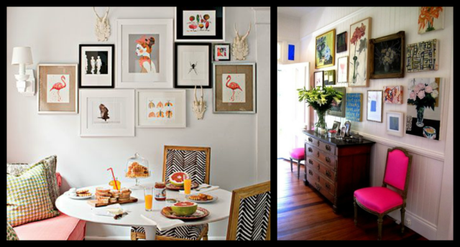 Source 3 // 4
I intend for my gallery wall to be a cross between numbers 2 and 6, with a hint of 4 due to Paul very much not wanting me to get creative. (He thinks walls should be bare and homes should contain no more than three colours. I know. We ignore him.)
I reckon I'll need around 10 pieces to create the look and feel that I'm after, and shall be mixing photographs (both color and black and white) with one or two larger pieces of art work, modern typography prints sourced largely from Etsy, and potentially a couple of home-made items to add a bit of eclecticism. Oh, and of course the clock, which is currently feeling very lonely and awkward.
I shall most definitely be keeping you posted.
Are you gallery wall-ing this Christmas?
Sama xxx