The potential Arsenal summer fire-sale has officially begun: Gale Clichy is on his way to Eastlands.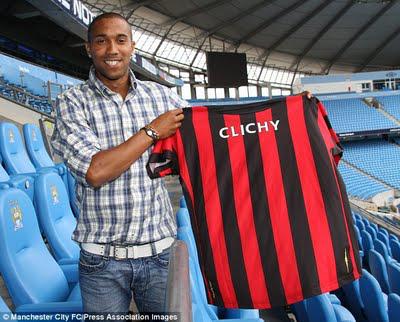 Negative spin: while I don't know too many Arsenal fans upset by the news, it certainly doesn't help strengthen the weakest part of Arsene Wenger's squad. Not to mention, Arsenal is down to only two true outside backs in veteran Bacary Sagna and 21 year old Kieran Gibbs.
Positive spin: with this news, Arsene is virtually required to spend money on the defense this year (which should be fantastic news to all you Gooners). Whether he'll purchase a proven outside back that can come into the club and help immediately or another teenager with less than minimal experience that no one has ever heard of remains to be seen. Kind of the risk you take with Arsene.