As a final installment to my (initial) series on exploring the Quantock Hills, I'm going to share with you some of the sights and experiences from my early-evening visit to Fyne Court. As you may recall from Part 2 of my Southern Quantock Greenway walk; this came at the end of a 21-mile trek, when I was delighted to discover my car sat behind unlocked gates, albeit in absolute isolation.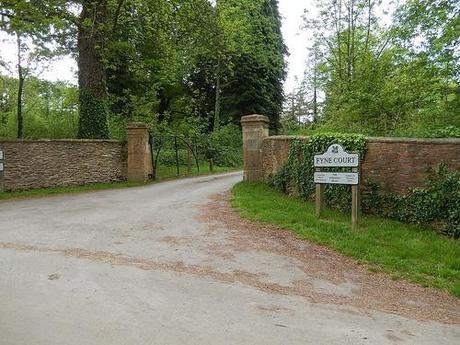 Fyne Court – Broomfield, Somerset.
For those who don't know; Fyne Court is a National Trust property with a lot of outdoor space to explore, it's own café and, perhaps best of all, entry and car parking come at no cost whatsoever!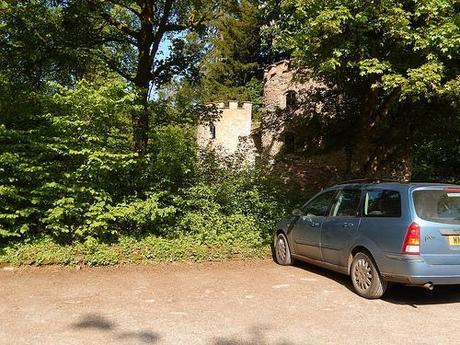 When I first read about this place 2 years ago, I wondered how hard it might be to discover the famed folly castle… Yet, without any effort, I managed to park right in front of it!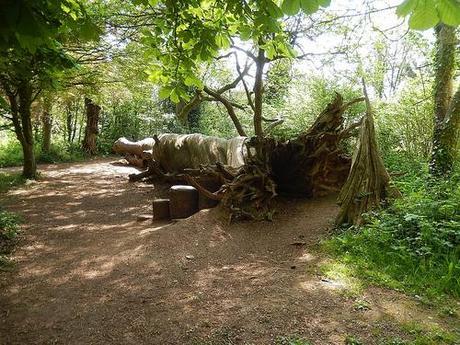 Heading out through the main gates earlier that morning, I passed a substantial fallen tree to my left, which had clearly been arranged as a play-feature for kids, with its stepping stone logs leading up on to the upper side of the trunk (yes, I wonder what Health & Safety would say about that).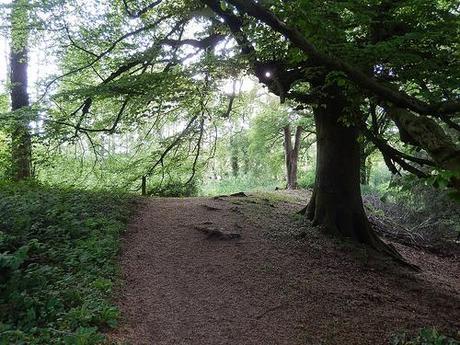 Walking alone throughout the grounds that evening, I was accompanied by the warmth of the descending sun.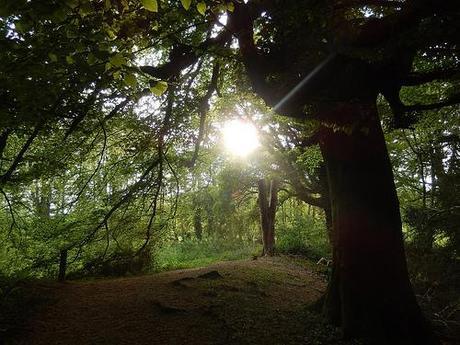 Another interesting structure was this bridge that straddles the serpentine lake towards the north-west of the site: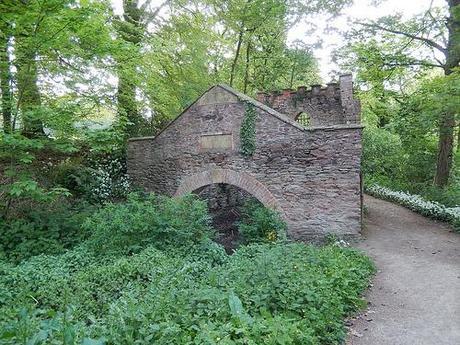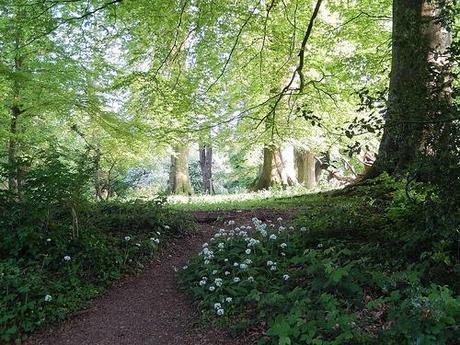 Actually, while I was driving to the car park down long and narrow lanes in the morning, I passed a National Trust sign on the outskirts of a path of woodland that implies there is more than simply one route in to Fyne Court.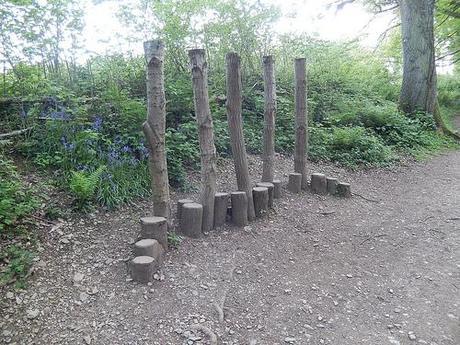 There are lots of features setup to attract and entertain children – a great place to go if you're looking to inspire an outdoor interest, without the effort of dragging them up a mountain!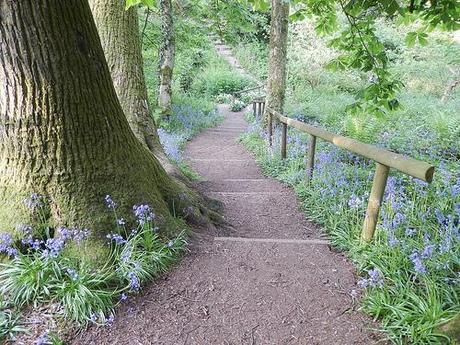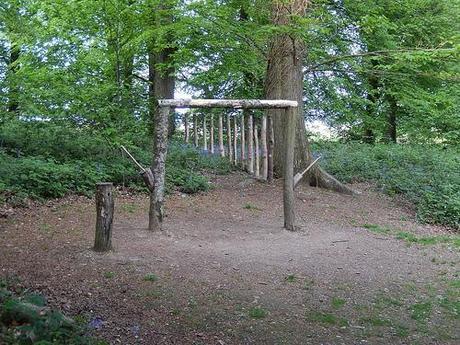 Yes, I did have a go on the hanging sticks above – quite tuneful they are, too!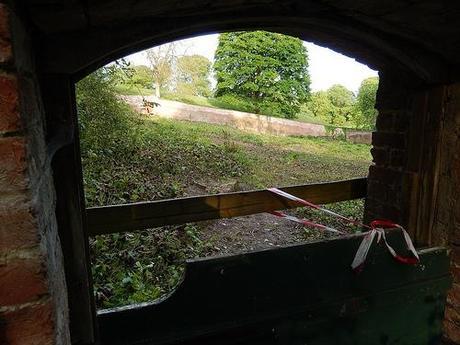 Perhaps the saddest feature was that of the walled garden's current state… Overgrown, closed off and in need of an ocean's worth of TLC.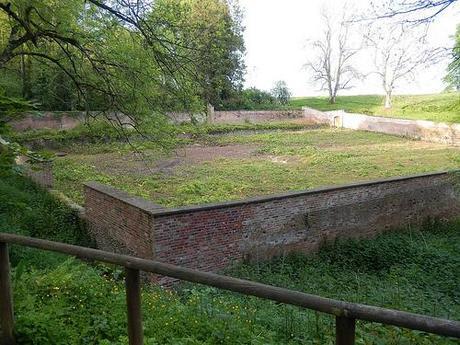 However, I think I read about future plans to restore the area. Living close to a walled garden in my own village, I can confidently say that Broomfield would greatly benefit from this restoration.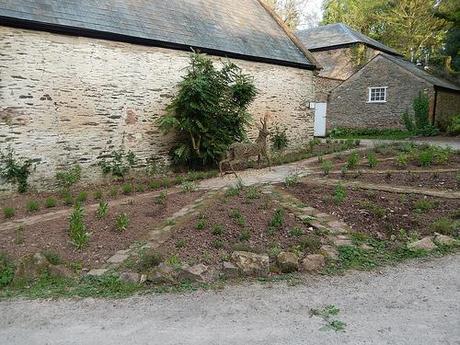 Perhaps worse than that was the state of the café area upon my visit: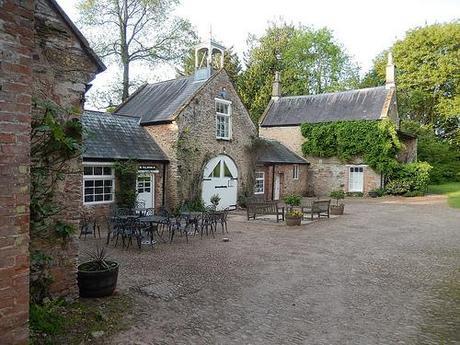 In spite of the apparent tables and chairs and the fact it was beyond 7pm when I took this photo; the place was a ghost town. Signs illustrated that the café was temporarily closed – however, this was back in May and I've some indications online that it may well be back up and running again?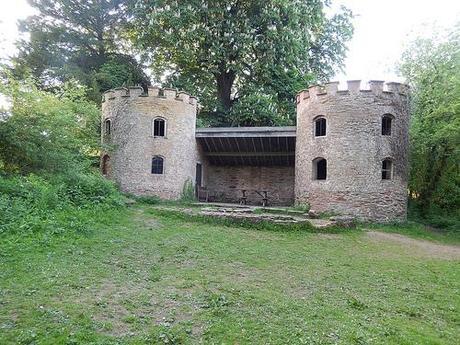 So, that's my brief summary of Fyne Court on a evening visit with a pain in one foot, two tired legs and not another soul to be seen or heard. It's a place I intend to visit again and to explore a little further (I was a little worried about getting locked in, had I lingered for too long).
There are a few other photos from this and if you'd like to see them all, please click here.
Thanks for reading.