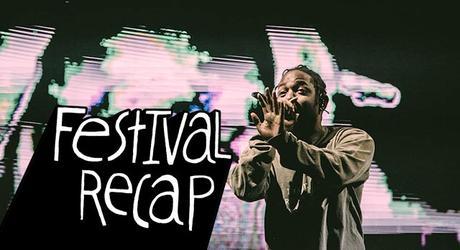 Photos by Erik Rojas
Though FYF has ended, it was most definitely a weekend to remember. With acts that spanned a variety genres including hip-hop, electronic, folk, and pop, there was something for everybody here. Performances from the likes of Grace Jones, Mac Demarco, Kendrick Lamar, and Father John Misty made for a truly epic festival.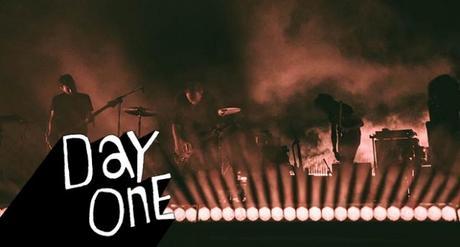 DIIV was one of the first acts to open up the festival. The band released their sophomore LP Is The Is Are earlier this year, proving that they are a force to be reckoned with in the field of songwriting. For the most part, their music gives off a sunny vibe that felt like the perfect way to kick off an end of the summer music festival like FYF. Following DIIV, Classixx took the stage and played an array of tracks taken from their sophomore title Faraway Reach. They even brought out guest vocalists from De Lux and How to Dress Well to provide the lyrics for their hits Just Let Go and In These Fine Times. Needless to say, attendees got a little bit more than they bargained for.
Grimes followed, showing that a contemporary performance from the Canadian musician consists of much more production value than what was originally seen when she entered the scene. Rather than taking the stage solo, nowadays she is accompanied by backup dancers and musicians to help her provide a highly entertaining show. About halfway through her set, she announced that she was hit with technical difficulties that offset her timing during the performance of Oblivion. However, any adverse effects were not even noticeable.
Tame Impala was the first of the headliners to take the stage later in the evening. Performing songs that spanned their entire discography, Tame Impala provided festival-goers with unforgettable live renditions of The Less I Know The Better, Feels Like We Only Go Backwards, and Let it Happen.
Explosions in the Sky was one of the final acts of the night and took the stage exactly at midnight. Their solely instrumental pieces cast an almost ethereal feeling over the night, and captivated the crowd. The band closed with performances of Your Hand in Mine and Remember Me as a Time of Day.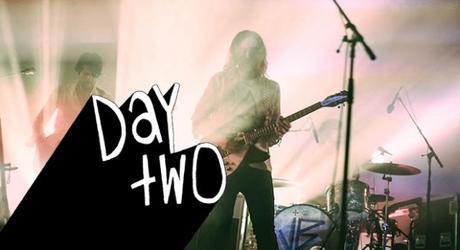 The day began with Wild Nothing opening up on the Lawn Stage in the early afternoon. They played selections from each of their albums. Songs included Summer Holiday, Gemini, and Live in Dreams.
Next up, Blood Orange was playing on the Main Stage. His set consisted primarily of songs from Cupid Deluxe and Freetown Sound. He was accompanied by special guests to provide vocals on a few of the tracks. Carly Rae Jepsen performed with Hynes on Better Than Me, Zuri Marley on Love Ya, and Sky Ferreira performed on You're Not Good Enough.
Saves The Day was up next and performed the entirety of their debut album as an homage to to LA, the city where it was recorded. 36 year old frontman Chris Conely was as energetic as ever and the band delivered a very fun performance.
Father John Misty took to the Main Stage and brought his signature folk sound to FYF. He pleased the crowd with songs such as Hollywood Forever Cemetery Sings, and The Ideal Husband, and later took someone's phone and filmed himself with it.
Mac Demarco played the Trees Stage later in the day. His set was completely packed, and to get a spot in the front rows, it would have been a good idea to get there at least one performance early. He was joined on stage with TV comedian and star of the hit show Nathan For You, Nathan Fielder. His show closed with him jumping into the crowd and crowd surfing with the audience. Beach House followed Demarco on the Trees Stage and provided an amazing performance due in part by Victoria LeGrand's signature voice.
Finally, LCD Soundsystem closed FYF on the Main Stage with an amazing performance that shows that their back in the game for the long run. After coming out of retirement in 2015, frontman James Murphy and his band performed some of their most popular songs.This performance was most definitely the cherry on top of the FYF cake.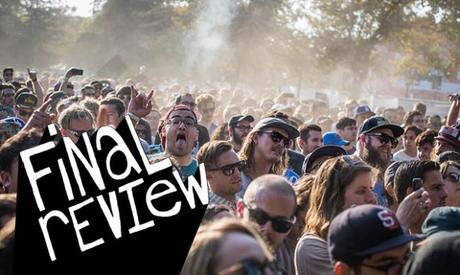 This year's FYF was one of the best, and continues to host the quality acts that it has come to be associated with. After having a lot of returning performers, you may have a great chance of catching some them next year if you weren't able to attend!
Photos
Air



Banks and Steelz












Blood Orange


























Explosions in the Sky























Father John Misty


Gold Panda






Grace Jones
































Jagwar Ma






Kendrick Lamar













LCD Soundsystem





























Mac Demarco












Saves the Day






Tame Impala





























Wolf Parade










Young Thug