Hello all, how are you all doing? I was a little busy with my cousin's wedding and I'll get busy with my exams in coming months so I'll be posting a little irregularly. Anyways, the past few days were very stressful and I really need to refresh myself. So here's a lovely scrub from Fuschia to exfoliate myself from tip to toe. All their products are natural and handmade with love. Read on to know more about this exfoliating scrub below:
Quantity: 100gms
Ingredients: Aloe Vera, Pomegranate Extract, Olive Oil, Wheat Germ Oil
What The Product Claims: Enriched with Pomegranate ( Punica granatum) extract, Fuschia Face and Body scrub gently exfoliates dead skin cells, unclogs pores, detoxifies and moisturizes skin. Delay fine signs of aging making the skin feel younger. Free of parabens, pthalates, petroleum base, artificial tints and synthetic perfumes.
Method Of Use: Massage gently over wet skin. Rinse thoroughly with water.Wash with copious amount with water in case of contact with eyes.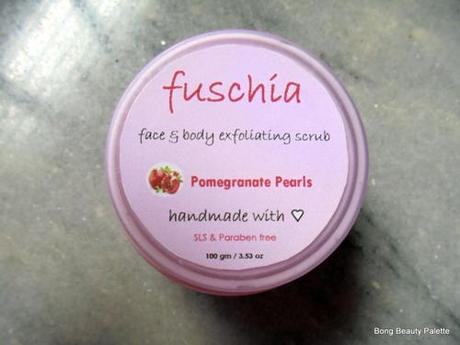 My Take On The Product: The product comes in a transparent jar with a transparent cap. The name of the product and the quantity is mentioned at the  top of the lid. The scrub is light pink in color and has very fine beads in it that ensures good exfoliation.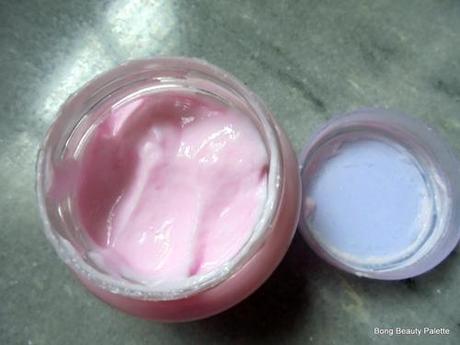 The scrub has a creamy texture and moisturizes skin well. The scrub is very mild and not harsh on skin at all. The scrub smells like pomegranate. I use it on every alternate day. I love the fragrance very much. With regular use it give brighter skin tone and keep skin hydrated.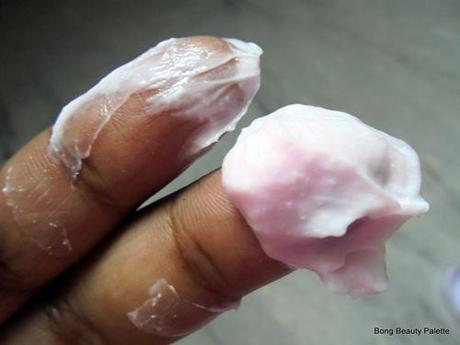 Pros: 1. Paraben free
2. Free of artificial colors
3. Moisturizes skin
4. Mild
Cons: None
Rating: 5/5
Recommendation: I'll recommend it to everyone who is looking for an everyday mild scrub without and chemical ingredients and artificial colors
*PR sample, honest review