The task of taking in stray or abandoned animals is overwhelming for animal shelters.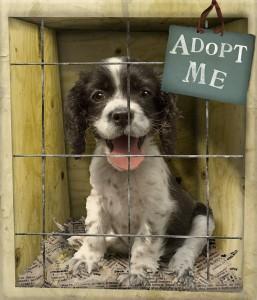 To keep animals from being euthanized, they have to constantly generate funds.  To compound the challenge, most no-kill animal shelters must be "self-sustaining" meaning that it doesn't cost money to run the shelter.
In order to raise funds to keep the shelters running, many Executive Directors at local shelters and humane societies reach out to those who adopt pets from the shelter.  People who adopt pets from local shelters are typically already concerned with the welfare of animals and represent the greatest opportunity for donations.   However, just asking for donations does not meet the budgets that most animal shelters are faced with meeting each month.  Therefore, the shelters need to create better community relations and reach beyond pet adoptees.
One way for Animal shelters to become "self-sustaining" is to provide additional services for people coming in to adopt a pet and serve the pet owners in the shelter's local area.  A great revenue generator for the shelters is having a self-serve pet wash station like EvolutionDogWash.com.  A pet wash station that is self-serve does not require additional labor from the already stretched staff of the shelter.  The pet wash provides a steady stream of income (See Self Serve Dog Wash Value) from people who have adopted dogs from the shelter.  If marketed right, the shelter can attract other pet owners who have not adopted a dog from the shelter, but are looking for a dog wash.  This also exposes more people to the cause of the shelter.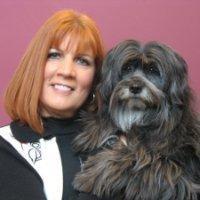 We interviewed Stephanie McDonald , Executive Director of Edmonton Humane Society in Alberta, Canada.
Stephanie says,
"We consider the dog wash a fee-for-service.  In the shelter environment, we can't rely 100% on donations.  We wanted to create a one-stop shop for development intake and outtake, and ongoing care for your animal.  Initially, we couldn't find people to work for the vision to provide an onsite grooming facility at our new building that we had put in. We make a tremendous amount of income from our self-serve dog wash that we purchased from Evolution Dog Wash which helps us meet our goals of being "self-sustaining."
Was there any initial resistance by the public to the shelter owning a dog wash machine that makes money?
 "There wasn't any resistance in our community because there was no self-serve dog wash.  The only resistance came from doggy day cares or dog training centers not wanting to compete. People now know that shelters need to have for-profit centers in order to sustain."
Do you find that you gain new or repeat "customers" who come to use the self-serve dog wash and have never been to the Humane society? 
"Most of the customers for the dog wash are people who have never been to the Humane Society which is great because it exposes them to what we do, and they come back.  Also, we don't always get the time at the shelter to prep the dogs on the way out so people who adopt a dog love to use it and end up returning. "
What is the maintenance involved with running a self-serve dog wash?
"There is really minimal maintenance.  All we do is clean the room and offer towels- that's it.  Our janitors mop the floor like any other room."