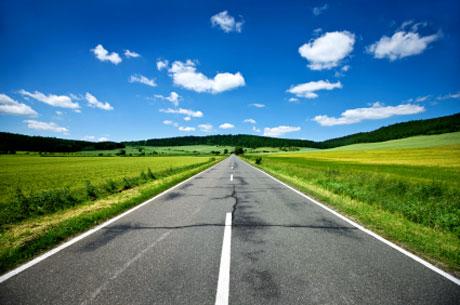 Many times my friends ask me, "Mihir, I want to do something on Internet and want to earn from it ! Please give me some idea !"
Some ask, "Can you please setup a website or blog which give me regular small cashflow of 7-8k !"
I clearly tell them, If I would be having such idea, why should I give it to you..! This is an utter common sense, which a 5 year kid know…!
Then, I gently explain them and the same is doing here. See, Do not fantasize about being entrepreneur or being a business person, building a company from scratch and then small team of employees and then  selling your company to someone for billion dollar and get featured in some newspaper and tv channels. If this is your idea then better you try modelling or acting.
What is Entrepreneurship or Business?
According to me, It is a doing which solves the problem of common people in day-to-day life or businesses in achieving their long-term goal. If you are providing very small service which is not exist till now and that help people or business then I am very sure that you are an entrepreneur.
You need to look around and see where people are getting difficulties with their life or business.
For e.g : One idea hit me before 2 days. I am a CA Student and when I started preparation I came across one problem and that is, there is not such books available which provides me past analysis of questions asked in exams. There are some books which just give past trends in a tabular form with chapterwise and examwise classification but that is not enough.  I am thinking to build a website that will provide us advance level filtration,
Chapterwise
Topicwise
Exam Wise
Typewise (Theory/Practical /Caselaws)
Combination wise (Single Chap/ Combination of Chaps)
I am very sure that this will help students to focus on some areas of study which is important and they can easily drop some of the portion for the purpose of exams (note: I personally read all the topics and chaps in exams, I don't leave any of the topic)
Now, this is what you need to identify and work upon that.
See, as an entrepreneur, our purpose is to solve problems and to solve problem we use variety of resources and internet is one of the resources.  In your entrepreneurial journey  you may or may not use internet that is perfectly fine. No problem..!
Unfortunately, people are aiming to make business for the internet rather than using internet to serve their business. This is the fundamental misconception and which might lead your startup to miserable failure.
On this note, I recall a sentence by Simon Sinek, he tells in one of the video that, For Businesses profit is a result of what business do, and not the purpose..! It has always been a result and always will be.
What makes the difference is the purpose of your business, "Why you are doing it ?" If you have answer to this question and the answer is solving the problem then only your start-up is worth.
So let me conclude,
Please focus on solving problem, There is no glamor in making a website and shouting about ur start-up. Do not make business for Internet, try to use internet to serve your Business in better way.
Enjoy.
Ingratitude.
Mihir Naik.
print