Summer is a great time of year to kick back and relax with friends.  
Their friends.  
Cause their popular, and have social calendars.
I mean, really, we don't even know this kid. They just met.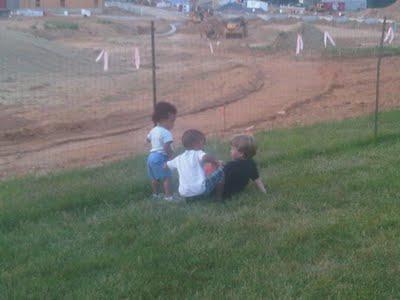 Kids are cool.  No pretense.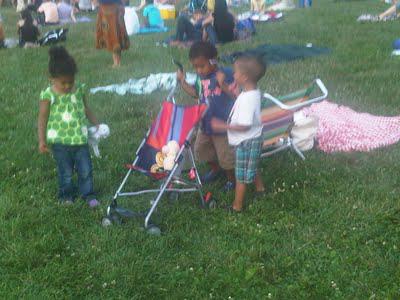 Racial, ethnic, social, and economic differences?  What's that? 
 For more Crazy Days of Summer Photos check out Live and Love Out Loud and Project Alicia.