I started falling in love with iOS apps as soon as it became a real practical friend of mine. Apparently you know how iOS apps can make you feel happy about your health, work, entertainment, business and what not. So do you think it can even kill your boredom? Yeah, I promise you that there are bunch of iOS apps that can really make you glee and even get away from absolute weariness. Waiting to burst out into laughter? Come have a look at these awesome fun iOS apps!
Talking Tom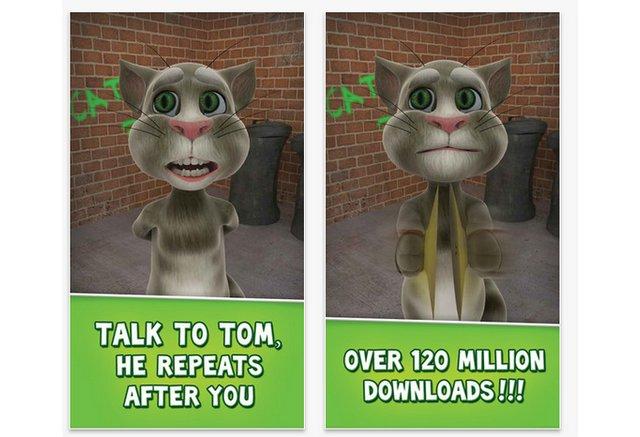 Haven't you heard of that sweet noisy cat who resides in Apple iPhone.  Okay, so do you love cats? Do you wish to have fun with your kitty? Talking Tom would be the best boredom partner you would wish to have company with. Go touch Tom and see how quick it responds to your talks and moves! Give him bath, feed him milk, brush his teeth, poke his tail, pamper him to purr and there goes the exciting features list to die laughing. You can share Tom videos via YouTube or Facebook to spread the fun of your pussy.
iSwap Faces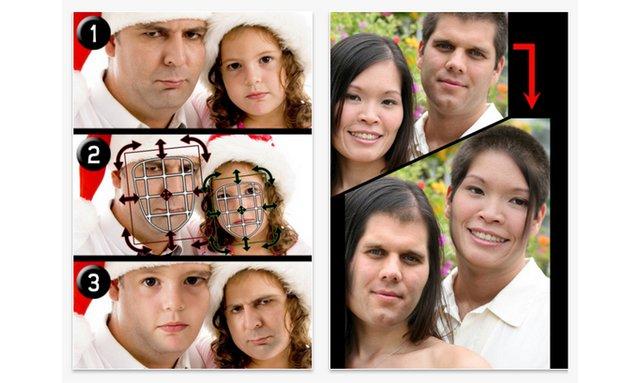 Don't you think it would be real fun if you got some technology to batter up faces? iSwap Faces brings you an easy yet most funny platform to swap facial attributes. Start morphing one's face into another and see how exciting it would be.  It simply allows you to control on the face location, size and even facial color tones! Whoa! Ain't you ready to have a belly laugh with this cool iOS app?
iFunny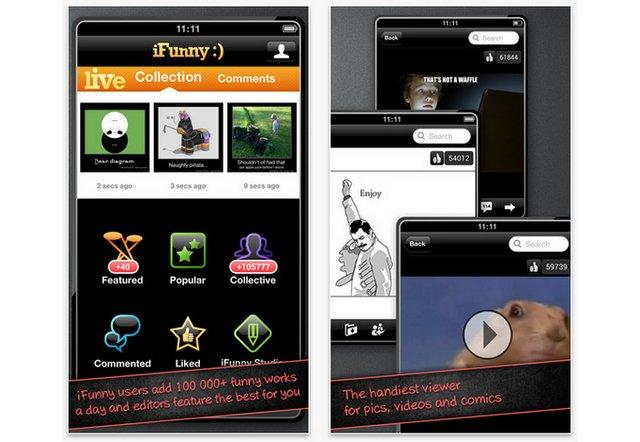 Hey, got iFunny on your iPhone? Start installing iFunny now and get ready to laugh your head off! iFunny offers you with exciting funny videos and pictures which adds colorful touch to your lonely or boring life. iFunny gets you fresh jokes and laughable stuffs which are just out of oven. Did you not laugh today seeing a Facebook joke? It was already out on iFunny yesterday! The credit actually goes to the editors who pick the right blasters for the day. This fun app even provides an awesome platform to add or create your iFunny studio and lets you share via social networks.
My Virtual Boyfriend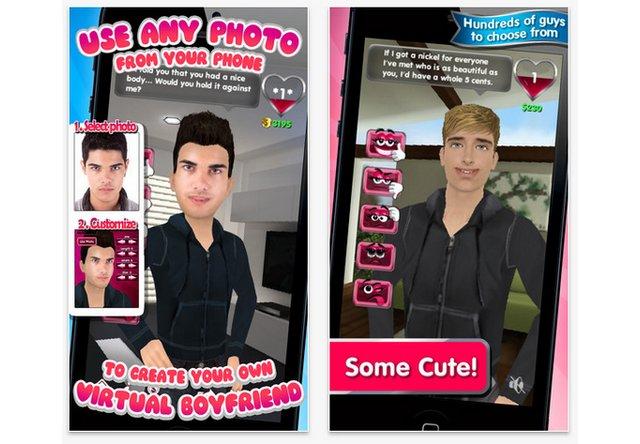 Got a secret crush on your friend's boyfriend or your favorite celebrity? Here Virtual Boyfriend iOS app does all what you want and makes you laugh out loud. This app allows photo face mapping where you can crop the favorite face and place on the characters present. The virtual guy will get you what you need and understand you even when your real boyfriend fails. Get all desired features which you wish to have for your boyfriend like glamorous face, straight hair, seductive eyes and what more you want. Start flirting on your iPhone.
Instant Buttons
Do you still laugh out or try to control your giggle when you think of those days you and your friends make fun with sounds.  "Instants" a collection of unique fun sounds which treats you with a delicious laugh feast. The Instant Buttons got series of your favorite dialogues, memes, fun video game sounds, etc. Gets you on real pulse as you enjoy the moment to the fullest. Do keep in your mind to hide those buttons which pops out with F*** words before showing up the fun app to kids.
This post has been written by Mary Roberta, an outreach consultant at Casemate UK. If you liked this article or happen to bring protection of your iOS device, please check out Case-Mate iPhone 5 case collection.