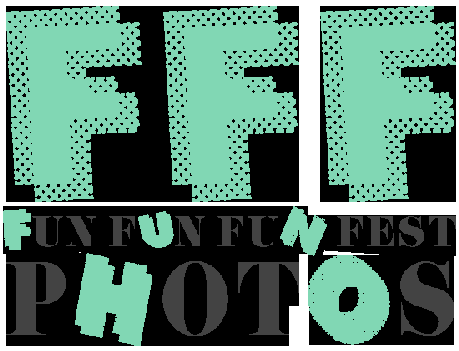 With its eclectic line-up, ranging from comedy to death metal to euro-electro-pop, Fun Fun Fun Fest has something for everyone. This was my third year attending the festival, and the move from Waterloo Park to Auditorium Shores was fantastic despite the crazy dust. There were four different stages; yellow (comedy), blue (electronic/hip-hop), black (metal/punk/garage rock) and orange (pop/rock) and tons of delicious homegrown Austin food options (Slayer hotdog from Frank anyone?). Other than the nine dollar Tecate tallboy's and giant Marlboro tents, the organizers truly managed to maintain a 'keep Austin weird' vibe throughout the festival. Music may have been the highlight of the fest, but there were many special touches such as a wrestling ring, a massive skate ramp, and even a wedding officiated by Henry Rollins to make Fun Fun Fun Fest a truly standout weekend.
For our Fun Fun Fun Fest 2011 awards: http://www.thewildhoneypie.com/fun-fun-fun-fest-2011-awards/
Just a warning, this page might take a second to load because we have a lot of pictures!  Sorry.

View Photo Album

View Photo Album

View Photo Album

View Photo Album

View Photo Album

View Photo Album

View Photo Album

View Photo Album

View Photo Album