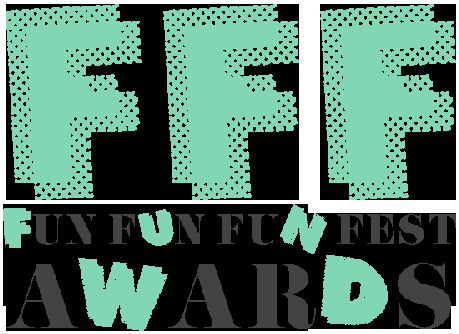 After three days and insane Fun Fun Fun Fest 'Nites, I wholeheartedly believe that Fun Fun Fun Fest is the best music festival in Austin. The line up was unreal, featuring performances that ranged from Big Freedia's booty bouncing set to Okkervil River's Pitchfork-approved rock and Cannibal Corpse's mosh pit. This dichotomy managed to perfectly define the festival. Bopping between Sunday's three-way headliners; Blonde Redhead, Slayer and Odd Future, I got to experience the full gamut of musical genres. There were some definite standout moments, though, and the awards are as follows:
For our Fun Fun Fun Fest 2011 photo galleries: http://www.thewildhoneypie.com/fun-fun-fun-fest-2011-photos/

Glenn Danzig: One of the most hyped performers of the weekend, Danzig made fans wait 45 minutes before he made it to the stage, causing fans to break out a chorus of boos. As it turns out, he didn't want to go on due to the cold (a brutal 70 degrees), and, after completing only part a set, whined that he had to stop playing due to the city noise curfew. Compounded with his dyed black locks and high heeled boots; Glenn Danzig wins the award for biggest diva.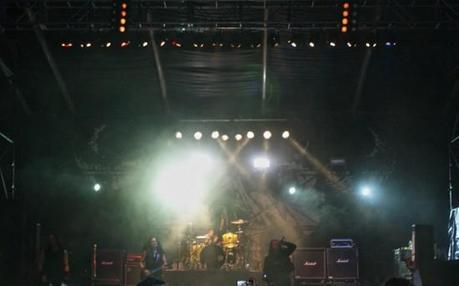 Architecture in Helsinki: These Australian cuties busted out some choreographed dance moves worthy of the Backstreet Boys.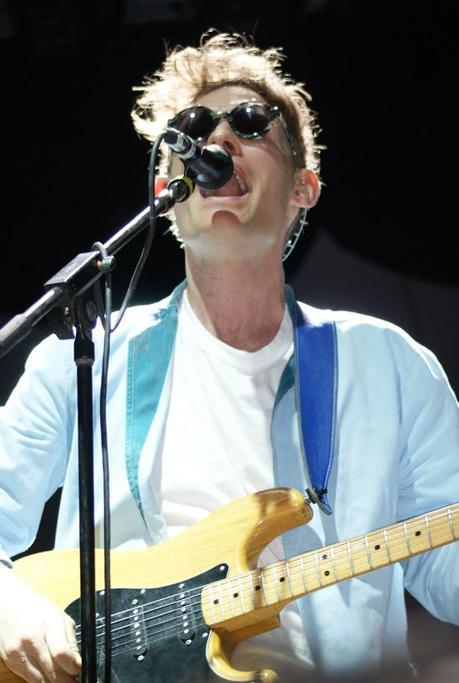 Tinariwin: Hailing from Mali, Tinariwin is used to dusty Sarahan desert condintions. They may have been the only ones at the fest who didn't have to make do with bandanna's tied around their noses and mouths, instead they were decked out in their traditional scarves, inciting envy in all those watching.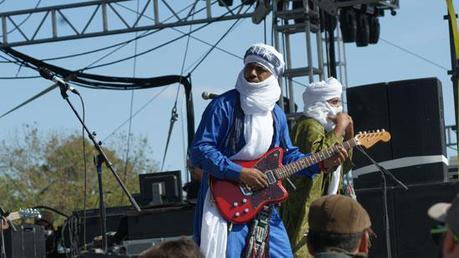 NoBunny frontman, Justin Champlin: With a scraggly bunny mask and tight briefs, he couldn't resist pulling them down to show the audience his pale bum.
Photo credit: Don Perry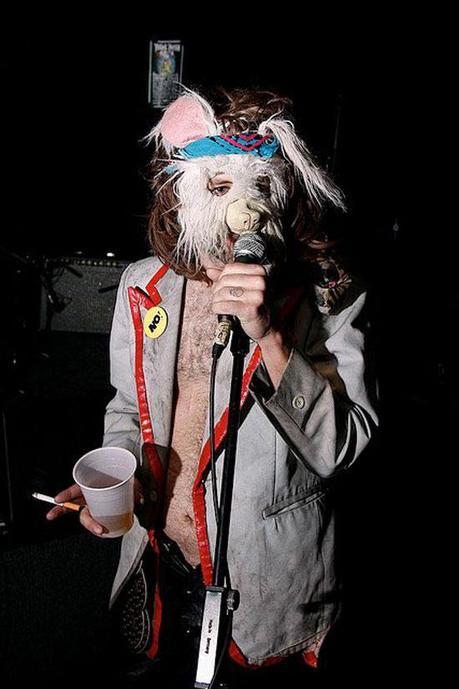 Keep Shelly in Athens: The perfect way to start the day with moody electro pop.
Active Child: Pat Grossi's soaring voice layered on top of the twinkling harp made for a gorgeous morning set.
Austra: Decked out in their finest vintage and sending out some serious witchy vibes, these ladies proved they have the vocals and musicianship to go to the next level.


Rebecca Zeller of Ra Ra Riot: The bedazzled violin.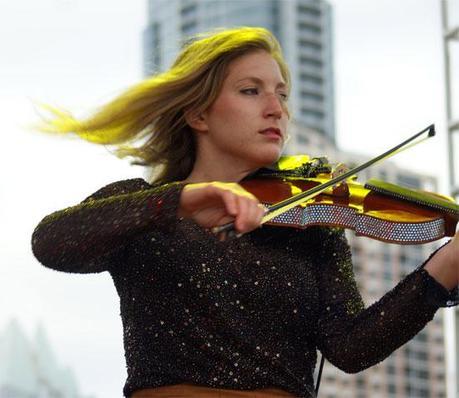 Black Lips: Between setting off fireworks and dousing a guitar and throwing the fiery instrument in the crowd, the Black Lips certainly lived up to their reputation of being one of the rowdiest live shows.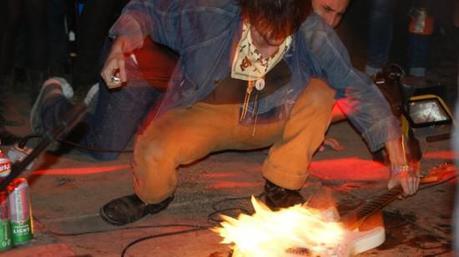 Black: With Slayer headlining, what other option was there?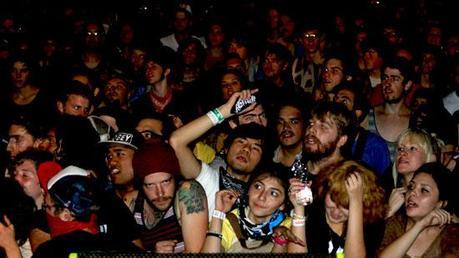 Lykke Li: She had billowing black curtains and wore a big flowy black dress to perfectly complement her live performance.
Girls: The SF-based band had a real flowers all over the stage, entwined in the microphones, looped over keyboards and spun which all lent to the dreamy spring-like state their music invoked.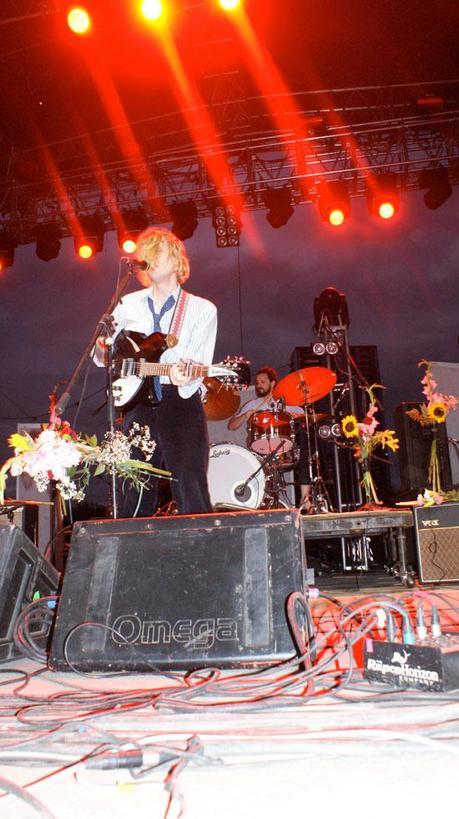 Ryan Gosling: Blowing twitter feeds and facebooks all over Austin, you couldn't walk twenty feet without someone surreptitiously whispering they had just spotted Ryan Gosling. He was a busy man, not only attending and filming at the festival but going out on the town at night. I was lucky enough to catch a glimpse of him twice, once backstage at Black Lips and then later on that night at Beauty Bar.
Photo source: comingsoon.net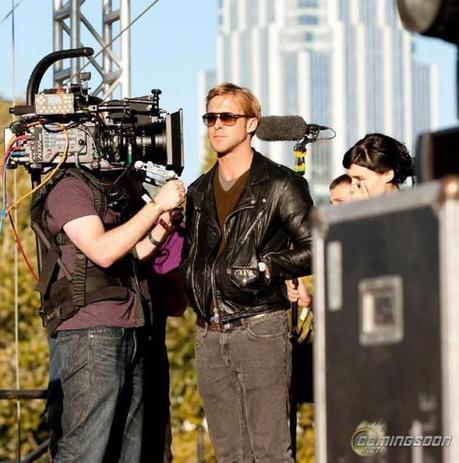 NOLA bounce queen extraordinaire, Big Freedia: This lady got the crowd moving like no other band. Bringing up audience members to dance with the onstage dancers got everyone shaking their asses everywhere.

Girls: Chris Owens was at his best, using the back drop of downtown Austin and a setting sun to enhance the aural experience. Admist a stage full of flowers and the three beautiful, motown songstresses heard on their newest album, Girl's put on their tightest show I've seen to date and worked the crowd into a euphoric state.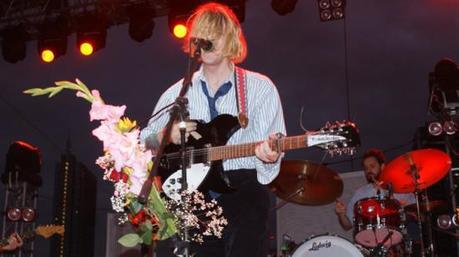 tUnE-YarDs: Merrill Garbus, decked out in her signature face paint, played a variety of instruments and moved all over the stage to recreate the feel of her albums. She more than succeeded, and the crowd responded accordingly, showering the band with praise and groovy dance moves.