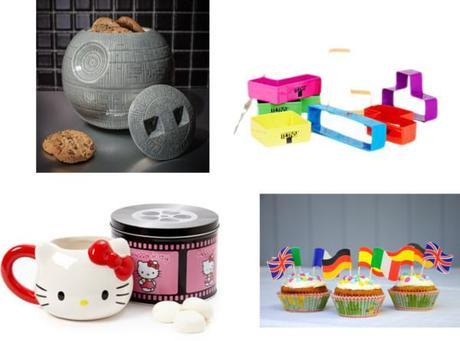 There are lots of fab Gift Guide ideas around at the moment and I thought it would be interesting to put together a list of my own. It turns out to be quite an eclectic mix of products, but I hope there's a little bit of inspiration here!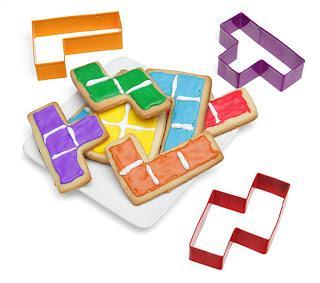 Last year I bought a set of Pacman Cookie Cutters for myself my kids. This year I'm hoping to add these Tetris Cookie Cutters to the collection. Available from IWOOT for £8.99.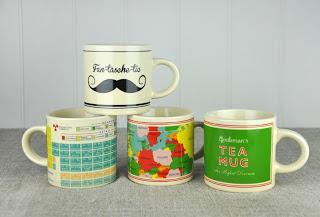 I'm obsessed with maps and flags so I'm loving the vintage map range from dotcomgiftshop. The Vintage World Map mugs are a bargain at £3.95 each.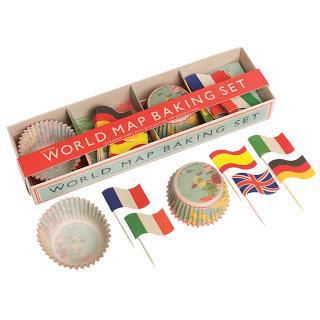 I'm also loving the Vintage World Map Baking Set for £5.95, which comes with map cupcake cases and added flags for decoration.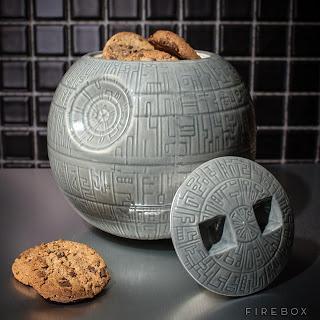 This could potentially come under the remit of "pointless gift that will get shoved to the back of the kitchen cupboard", but if you're buying for a Star Wars fan who eats a lot of cookies then I don't see how you can go wrong. Death Star Cookie Jar - £34.99 Firebox.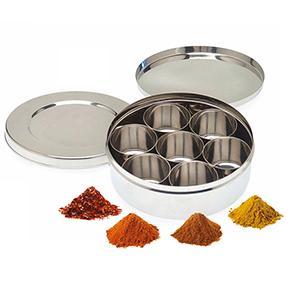 For the curry aficionado in your life - no kitchen should be without a Stainless Steel Spice Box. My mother-in-law gave me one a few years ago and it's become an indispensable kitchen accessory. It's a handy way to keep all the basic spices needed for most meals. Available at Divertimenti for £15.95 with free UK delivery on all orders (lots of other fab gift ideas on this site).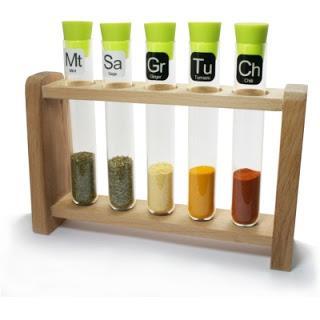 Although if my kids have their way we'll also be getting this Test Tube Spice Rack from the Science Museum (£20.00).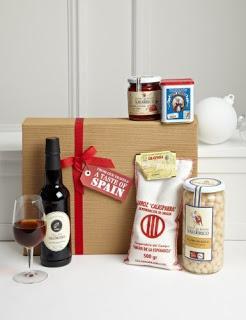 Food gift boxes with specific country themes seem to be in vogue at the moment. I like the selection at M&S - choose from Taste of Spain, Italy or Asia for £30.00 each.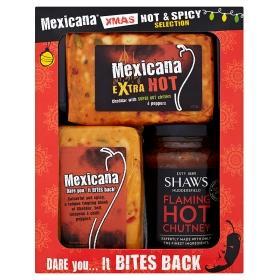 A great value Mexciana Cheese Gift Set from Asda at only £5.00.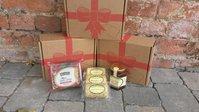 And if it's a cheese lover you're buying for, I highly recommend the delicious cheeses and chutneys from Lyme Bank Farm. They're my absolute favorite at this time of year. Gift boxes from £12.00.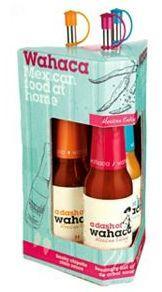 There are lots of Wahaca gift sets at Boots, I'm temped by the Sauce Drizzler Trio £12.50.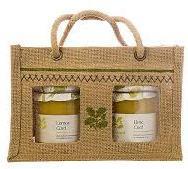 Don't forget to check out the gorgoeus selections available from many charity gift shops (instore and online) such as this Lemon & Lime Curds Gift Bag, £8.50 from The National Trust.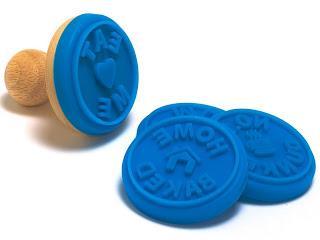 Or these adorable Cookie Stamps from the RSPB for £5.99.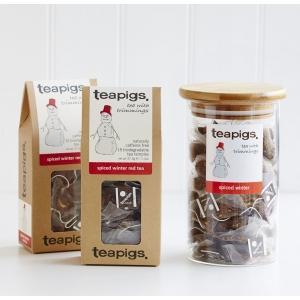 This teapigs tea and jar bundle makes a great gift for any tea lover. Choose from different tea blends with a matching jar for £15.00.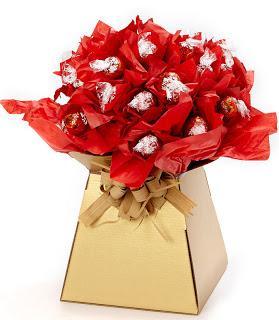 The chocolate bouquets from BHS are simply stunning! Most versions are sold out already (the Freddo one was so cute!), but the more sophisticated Lindt Chocolate Bouquet above is still available. £25.00 at BHS.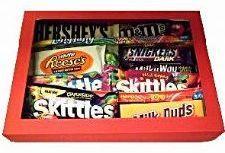 And if it's a chocoholic that you're buying for, then you can't go wrong with this bargain American Sweets Gift Box packed full of treats for only £15.00 at Monster Sweets.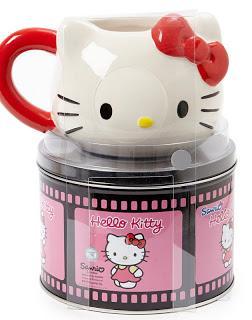 And what I'll be asking Santa for is this Hello Kitty Mug Set with Marshmallows.  I absolutely need a mug shaped like Hello Kitty's head. Available at BHS, £12.00.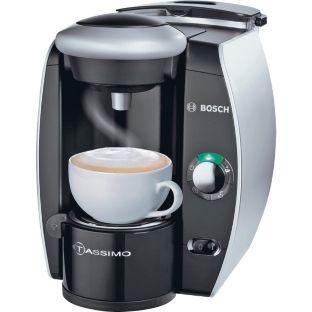 Of course I'd also need a Tassimo Multi Drinks Machino in order to make some delicious Milka hot chocolate. Argos from £59.99.
I hope you enjoyed my little gift guide! None of the links above are sponsored or were suggested to me.