This movie starts with four slackers from Delhi who are trying to achieve their respective aims. Two good for nothing and continuously failing school goers. One not so successful music artist. Another whose only aim right now is to get into a good college by hook or crook.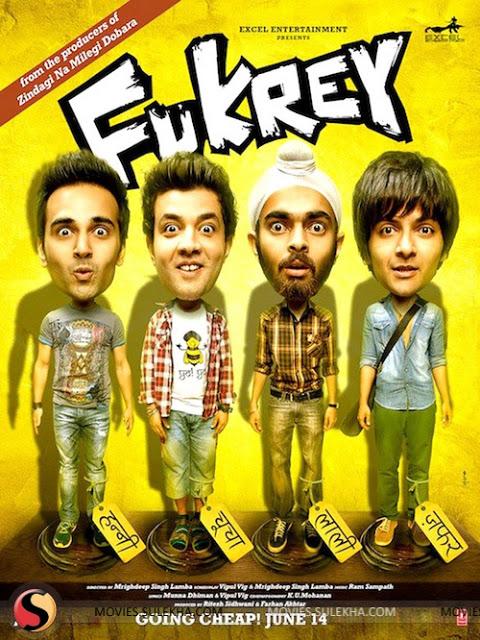 Director: Mrighdeep Singh Lamba
 
 Cast: Pulkit Samrat, Ali Fazal, Richa Chadda, Manjot Singh, Priya Anand and Varun Sharma
To be honest I went with no expectations to this film. But it really turned out so well that I couldn't imagine I thought that.
In the beginning the characters just cloud up one by one. At one point I thought it would be something like "too many cooks.." but later they blend so well that the broth actually tastes good.

The story is about these four lads who indulge in a non-realistic but full proof plan to make easy money. They end up taking money from wrong sources and how this journey leads from one problem to another.


The movie is light and has awesome punches. Though they said "going cheap on 14th June" it isn't that cheap or anything you cannot enjoy with your family.

Chucha (played by Varun Sharma) is surely gonna entertain you a lot. Lali (Majot Singh) comes with his own Punjabi baggage and definitely gives you his dose. Every character is important and certainly visible across the story. And you definitely can't forget Bholi Punjaban (Richa Chadda). This "Gangs of Wasseypur" widow certainly shows some vivid colors here. I really loved her strong acting. Chucha was my favorite character though!!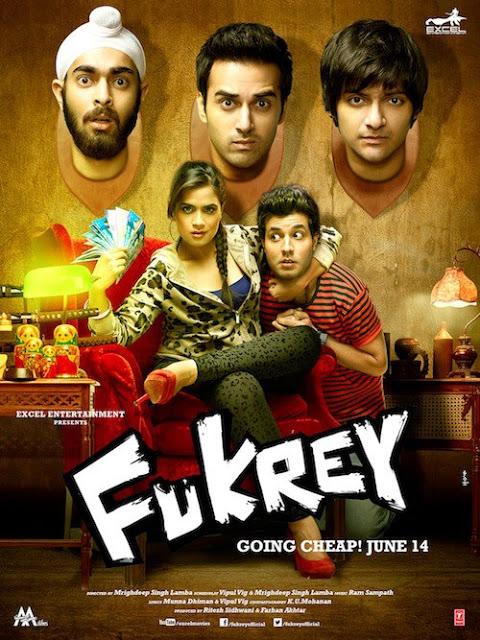 Also the secretly rich beggar kind of guy makes his presence feel till the end. Same goes with Lali's dad. Very small roles but they give you a gag.
Music :
I liked the music of this movie. Won't say all songs favored me. But certainly "Ambarsariya – Sona Mohapatra " did steal my heart.
Overall a very good and much needed dose of comedy for me. I laughed through out the movie and was glad I watched it . I certainly recommend you to watch this movie if you want to just laugh your heart out without thinking much.
Rating: 4/5