Potassium is a mineral which is very important for a healthy body. It is good for your muscles, blood vessels, maintains fluid and electrolyte balance, controls blood pressure, and even prevents damage to kidneys and bones. Read on to know about which are the fruits and vegetables that provide potassium.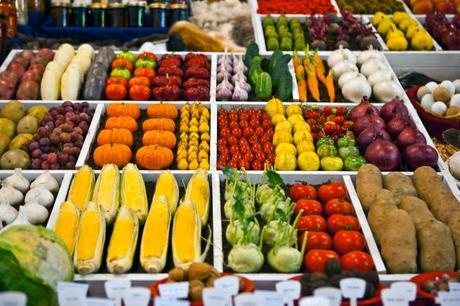 Avocados:
100 gram of avocados provides your body 485 milligrams of potassium, which accounts to 14% DV of the mineral. A single avocado has 975 milligrams of potassium and satisfies 28% DV of potassium.
Baked Potato:
Potato is starchy, and also contains potassium. It has a net content of 1081 milligrams of potassium. Have this for lunch or dinner to satisfy your needs for potassium.
Beet Greens:
Beet greens are not generally preferred by most people. Hardly many people know that they contain 644 milligrams of potassium in just half a cup. You can have them raw or cooked to get the antioxidants and folates in them.
Beans:
Peas, dried beans, white beans, mature soybeans, lima beans, kidney beans, green soybeans, lentils, and split peas are all great sources of potassium. Edamama and other unprocessed soy products contain proteins and fight inflammation. Beans are great for your heart.
Bananas:
This is the best source for potassium. A banana of medium size is enough to provide 9% of the body's potassium requirement, which is 422 milligrams. Moreover, the healthy carbs in bananas are good for your metabolism, and make you feel full.
Carrots:
A glass of carrot juice, or a cup or carrots contain 689 milligrams of potassium. The beta-carotene in them is good for your eyes. Chop some carrots to make a salad, or have a glass of carrot juice to reap all benefits.
Dried Figs:
Figs are good for health, and contain 680 milligrams of potassium to provide 19% DV of the mineral. You get 54 milligrams of potassium from a single fig, and it serves 2% of your daily requirement. Figs lower the levels of cholesterol, treat constipation, diabetes, and even skin problems like eczema, vitiligo, and psoriasis.
Dried Apricots:
You get 1.2 grams of potassium in 100 grams of apricots, to provide 33% of the DV. Regularly consuming this fruit treats potassium deficiency. It also contains Vitamin A, Vitamin C, fibers, and iron.
Dates:
20% of the DV is satisfied in 100 grams of dates, by providing you 696 milligrams of potassium. It is a good snack, rich in Vitamins A, B1, B2, B5, C, and also dietary fibers and proteins.
Dried Apple:
You get 450 milligrams of potassium to serve 13% DV of the mineral by having a 100 gram serving of apple. A single slice gives you 27 milligrams of potassium. Moreover, the phytonutrients in apples behave like antioxidants and prevent cancer.
Melons:
Honeydew are cantaloupe, are types of melons that provide you 365 milligrams and 368 milligrams of potassium in a single serving.
Mulberries: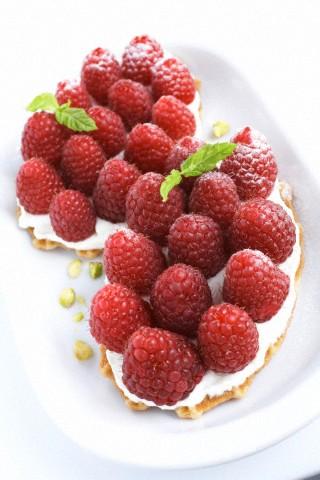 A 100 gram serving of mulberries contains 194 milligrams of potassium to provide you 6% DV of the mineral. Have it as an evening snack to get all health benefits.
Oranges:
A single orange provides you 237 milligrams of potassium to satisfy 7% DV of the mineral. Make a fruit salad by adding oranges, or get a glass of orange juice to boost your nutrition. The high level of Vitamin C improves your immunity along with being so tasty.
Prunes:
Prunes are dried plums, and provide 11 grams of potassium in a 100 gram cup. 30% DV of potassium is given to your body. 400 milligrams of potassium is contained in half a cup of prunes. They are good for your bones, and the digestive health is improved by the vitamins in it.
Plantains:
These are starchy vegetables and offer 358 milligrams of potassium in half a cup.  It can be consumed as a side dish with your dinner or lunch. 100 gram of this vegetable satisfies 13% of the DV by providing 465 milligrams of potassium.
Raisins and Grapes:
A 100 gram serving of grapes provides 5% DV of potassium, which is 191 milligrams. As for raisins, the count is 892 milligrams and amounts to 25% of the DV. Munching on a few raisins early in the morning will ensure you get the daily dose.
Sweet Potatoes:
Sweet potatoes contain the highest amount of potassium, which is a total of 694 milligrams. Along with that, it contains only 131 calories. Beta-carotene, carbohydrates and fibers are also contained in sweet potatoes. They are both healthy and delicious at the same time.
Sapodilla:
Sapota or chickoo as it is commonly known, sapodilla contains fulfills 6% of RDA in 100 grams of serving. 465 milligrams of potassium is contained in a cup of sapodilla pulp. 13% of your daily potassium requirement can be satisfied in this way.
Spinach:
Spinach has a great nutritional value. A single cup of spinach provides 839 milligrams of potassium. It can be taken as your evening meals to keep you full and refreshed.
Tamarind: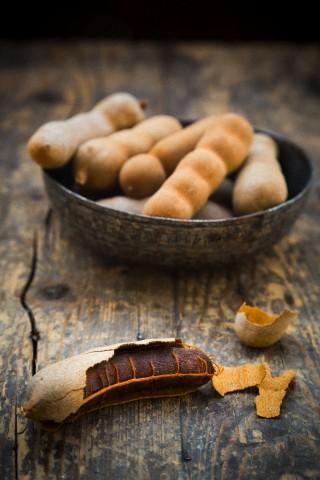 628 milligrams of potassium is contained in 100 grams of tamarind, which contributes to 18% DV of potassium. You get 13 milligrams of potassium in a single tamarind.
Tomatoes:
A cup of tomato juice or a small raw tomato contains 909 milligrams of potassium. Even better sources are tomato puree or tomato paste, which contain 549 and 1324 milligrams of potassium respectively in half a cup. It is tasty and can be taken in a variety of forms.
Winter Squash:
Half a cup of winter squash contains 448 milligrams of potassium. Moreover, it is rich in Vitamin A and fibers. The best part is that the number of calories amounts to just 50. Take it as a side dish to complete your dinner.
Now that you know which foods are great for getting your daily dose of potassium, consume them and stay healthy. It is better not to resort to supplements, as they can be harmful and even cause high doses of the mineral.