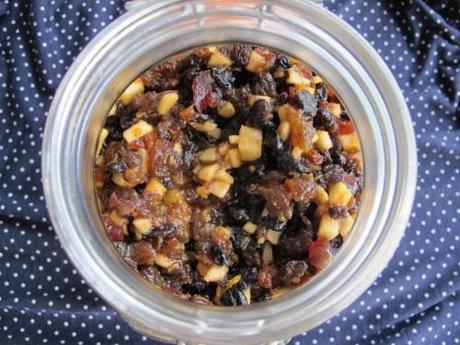 Right. Let's mince.
I love eating fruit mince pies.
So this is what we must do now: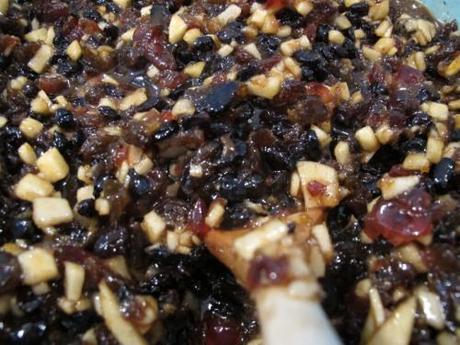 For those who haven't yet realised Christmas is only 17 odd sleeps away (time zone dependent) – it's time to soak your fruit in booze for fruit mince pies! As long as you can soak them for up to a week, you're good.
The obvious bonus here is the age old one-for-you one-for-me formula with the brandy can help take the edge of the fact you haven't started your Christmas shopping yet. Unless bookmarking a couple of pages in Amazon counts. The more brandy I have themoreIthinkitmight…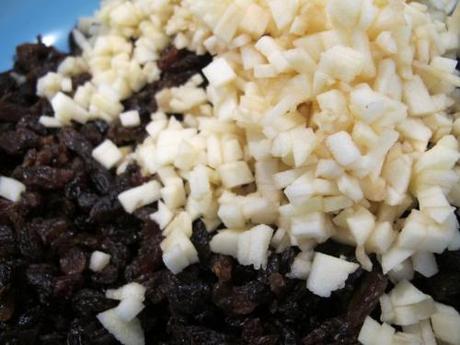 Chop up your apples, sultanas and raisins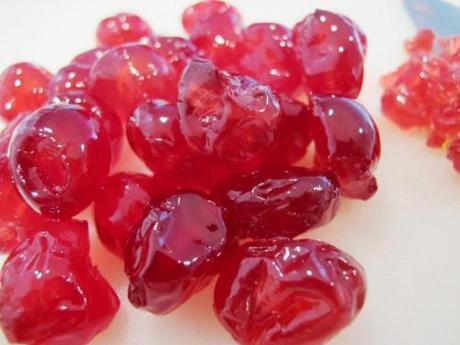 Chop and add your cherries
Historically I have not had the best luck with fruit mince pies. But this year I'm hopeful as I have:
An ally (a friend Tenille, famous for her trifles, is coming along for the ride)
A handwritten recipe shared in good faith (thanks Nick's mum)
Phone a friend option when the proverbial poo hits the fan (Nick's mum).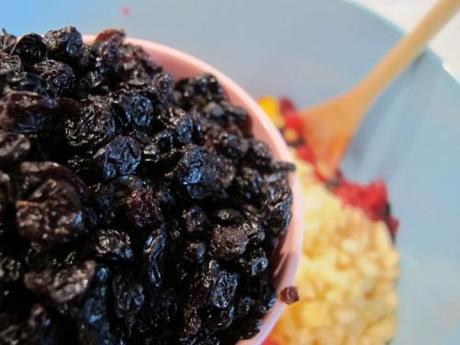 Add your currants and brown sugar
I'm also doing this scientifically. Tenille is trying one recipe, me another. Then we're getting together to try out two different pastry recipes as well.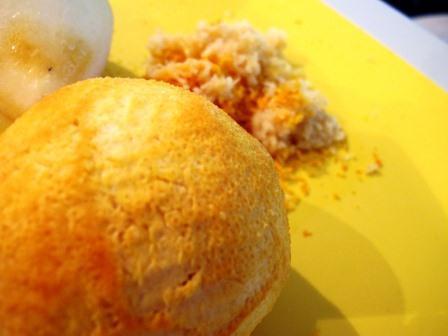 Some lemon and orange rind, plus the juice of one lemon
I'm nothing if not dedicated.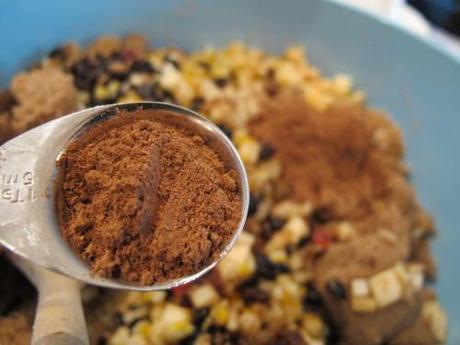 Mixed spice and nutmeg for that Christmas flavor.
We've already had some bumps in the road, I'll share tips and tricks below. Oh, here's my favorite bit…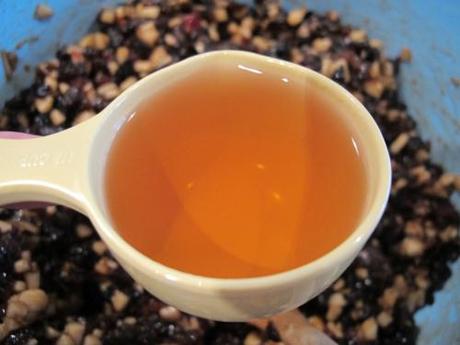 BRANDY TIME!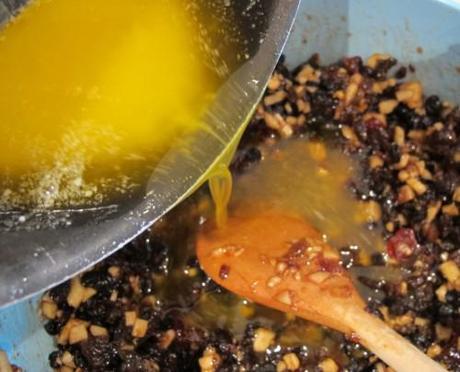 Add your melted butter and stir it all up good
Fruit mince pies – part two (the pastry) will be coming shortly after the 18th of December 2011. I would of liked to have posted these sooner, but as these are homemade and have no preservatives the finished product won't keep for as long as the ones in the shop, and this is timed to be able to have fruit mince pies on Christmas days and the following few days of eating-heaven.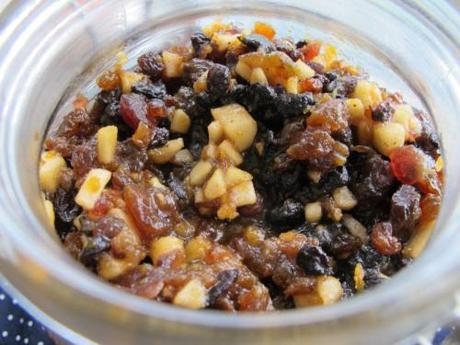 Taste it. Jar it. Refridgerate it. Stir it daily.
Ingredients
2 cups seedless raisins
1 1/2 cup sultanas
500 grams apples (about three small apples), peeled and grated or chopped finely
60 grams glace cherries
250 grams currants
2 cups brown sugar
1 lemon, rind and juice needed
1 small orange, rind only
2 teaspoons mixed spice
1/2 teaspoon nutmeg (grated if you can, I just used the standard stuff in a spice bottle)
1 tablespoon of cornflour
1/4 cup brandy or rum
125 grams melted butter
As I mentioned Tenille and I are trying two different versions. Really, you can tailor the recipe to your liking (and mine is different from the original one Nick's mom gave us too). This is the other version we're trying:
Tenille's recipe, as above but:
Add 125 grams of blanched almonds, chopped finely
Use only one apple, peeled and grated
Add 1/2 teaspoons of cinnamon
Add 60 grams candied orange peel, chopped finely
Method
Chop raisins, sultanas, currants, apples and cherries finely (and almonds and candied orange peel if you're using them). If you have a food processor, go with that. It's a personal choice how 'minced' you like you fruit mince.
Stir in brown sugar, grated lemon and lime rind, lemon juice, spices and brandy/rum.
Once all well mixed, stir in melted butter (see note below).
Mix well and put into a large jar. Cover and chill.
Stir everyday for 1 week.
Fruit mince can be kept for a few weeks in refrigerator.
Cooks notes:
I think mine could be more 'minced'. But alas I do not own a food processor. Just before we put them in the pastries I will be mincing mine more with Tenille's food processor to get the consistency right.
So far the jury is out on the addition of almonds in Tenille's version. The more traditional fruit mince pies recipes always have them, but it seems out of place for our delicate taste buds.
Tenille had issues with her butter seperating when she added it in the last step. We think this could be the butter she used as it had been out of the fridge for awhile (remember the Australian heat, overseas readers!). But to make sure this didn't happen again I left melting the butter to the last moment and had mixed everything else through very well.
I believe mixed fruit peel from a packet is from the devil, it gives the pies a really strong tart flavor. If recipes you see have that, I recommend removing it from the recipe and adding the rind from a lemon, orange and lime instead if you wish.
Healthy: We don't talk about such things in polite conversation at Christmas.
Gluten free: So far… but the pastry won't be.
Storage: In the fridge for up to a month. I am also 'storing' mine over icecream. Just the one time. It was awesome.