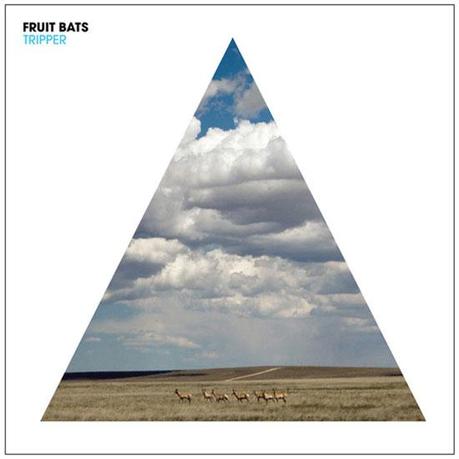 Tangie and Ray – Fruit Bats
As one of the earliest bands to come out of the folk-rock boom of the early 2000s, Fruit Bats (@fruitbatsmusic) really made a name for themselves with their 2003 album Mouthfuls which included their most well-known track "When U Love Somebody".  This album, and their followups Spelled in Bones (2005) and The Ruminant Band (2009) have cemented them as one of my favorite bands all around.
With their fifth studio effort, Tripper, released this August, Eric D. Johnson and company have toed-the-line between their roots and a newfound psychedelic folk aesthetic.  Tripper begins auspiciously with the rolling acoustic guitars on "Tony the Tripper". Johnson's voice, however, quickly becomes piercing and somehow distant.
Album standout, "So Long", is awash in celestial harps and reverb-drenched guitars behind the lyrical hook of "she should dance if she wants to dance." Fruit Bats preach freedom as they allow themselves departure from their more biting, acoustic beginnings. While moving along with effortless grace, tracks like this don't grab me like their earlier work.
"Banishment Song" opens with beautiful acoustic finger-picking and then transitions to a non-related and sparsely textured mellow jam. While meditative and relaxing, this track (and album as a whole) doesn't move the band into any new directions; I've grown tired of Johnson's melodies put forth in his James Mercer-esque forced falsetto. Fruit Bats do, however, end on a high note with "Picture of a Bird". A revival of their earlier sound, this track is the most honest on the entire album and marks a final hurrah before the close.
Listening to this album is like waking up from a hazy dream — you can't really pick out any details but seem to remember it being a nice time. Tripper, while certainly lovely in areas, has no consistency to its beauty and, in general, sounds like a collection of tracks from the cutting room floor of previous Fruit Bats albums. Despite this, Tripper manages to eek out some moments of lightness and is still worth a listen — just don't expect another Mouthfuls or Ruminant Band.