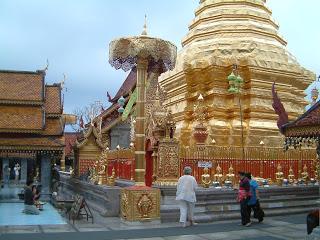 Nice shiny stuff - usually very expensive....
Exposing the ways of the financially Independent Wealthy

SPEND.A.LOT "I'm off shopping it's Saturday after my pay check. I've worked hard this month and deserve a new pair of shiny flashing light beep beep sneakers"MUFF "Aren't the beep beep sneakers way expensive? Can you buy them out of your pay check after paying all the bills?"
SPEND.A.LOT "Well I just received this card through the post it has $2,000 of credit to spend now on it and no payments for 6 whole months - result! I want a new car as well there is a nice sports car in the local dealership with 10%. We can use the other car for the kids and I get to look the business"

Card issuer (AKA THE.FUTURE) - what a sucker! They never read the small print, interest rate of 2000% he will be my little slave before he knows it.
MUFF: Would you hold off your purchases a minute

,

mate? I would like you to read a little book before you buy the sneakers and new car. It is called "The Millionaire Next Door"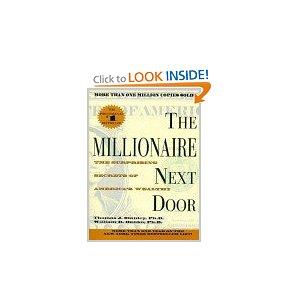 "The Millionaire Next Door" by Thomas Stan

ley and William Danko 

exposes the truth that great

defense

(

that is "

controlled spending on necessities" compared to consumerism is the road to wealth. 1 Million + copies

sold

in the US alone

speak for itself.

This post ha
s:
A

short review of the book 
MUFF the

f

ather's

c

oncerns for the

k

ids

A

look at putting some of the recommendations

of the book

into practice
"The Millionaire Next Door" written in 1996 investigates the lives of the wealthy. Their spending habits and investing traits versus high income low net worth individuals. Again the same result as the one MUFF believes in:
Frugality + Budgeting + Inves

ting +

Planning + Hard Work 
= Financial Independence
T

he

B

ook
Simple enough isn't it? What was more fascinating about the book for MUFF the father is the impact of your own consumption and traits rub off on the kids. In the book some very concerning points are made.
Spendthrift high income families generally:
Care about status an

d keeping up with the Jones

Spend a lot on expensive consumer goods (Cars, boats, clothes, blenders,

cappucino

makers and the like)

Do not have a household annual budget

Do not dedicate enough time to financial planning and investing
Some rely on sustaining their lifestyle on "gifts" from rich parents.
Compare this to millionaires
They save at least 15% of their income

Their income is a very small part of their total wealth

A

significant amount own their own business, leverage their contacts to get good deals and business passed onto them.

Are humble in front of their employes and

neighbors

showing no signs of their real wealth
The are fully satisfied with their humble living and have no intention to change and turn into a consumer. They have c

learly defined life goals.
It is a

fascinating

look into the lives of the

wealthy

with loads of case studies. What is even better is that as it has sold over a million copies, you can pick up a second hand copy for a very modest price so I cannot

recommend

the book highly

enough.
Please read on for the  impact on the kids, FI state of m

i

nd

what would the Millionaire Next Door ask himself?
The

K

ids
Spendthrift parents who do not save have children who usually
Expect to be supported by the parents - even up to the age of 50!
Do not reach the same level of income of the parents because it is too much hard work!
Tend to be less independent and return to the nest
Tend to live beyond their means (because they are used to it) and hence get into debt
Debt is accrued through an expensive, long education in a glamor profession
Covert expensive consumer goods and do not accumulate income generating assets
Father MUFF is concerned! Fortunately we are fond of budgets, planning and frugality. We personally don't overly pamper the children although the grandparents sometimes do ;) It is our responsibility to set the kids up for success.
This is one of the main reasons we are giving up our high income lifestyle in the BIG city to move to a quieter simper life in rural France.
Space for the family to live and the kids to grow up - fields to run in, tree houses to build, bugs and butterflies to catch and investigate
Peace and quiet - no street lighting pollution, planes overhead, noisy neighbours and cars all hours of the day
Pollution - The city has so many people hence cars and excessive consumption it is has a higher level of man made pollution. Man I have to vacuum the house endlessly!
Less distractions - Advertising is around every corner, junk mail fills the letter box, TV, electronic devices, plastic toys we even have advertising TV screens in the bins!
Keeping up with the Jones - We do not care for this. Unfortunately it is part of life - competition in the city is more intense - higher income - more money spent on clothing, clubs, ballet, painting, piano classes etc.
We do not want to reveal our wealth to the children and any inheritance they receive will be after they have learnt to look after themselves. 
We do not intend to lavish consumerist items on the children or ourselves as they grow up. We need to set an example that consumerism does not equal happiness.  
MUFF was brought up with a football and rugby ball with his mates getting muddy in a field, camping under the stars and making base camps in the forest. Mrs MUFF was content with books from the library and riding her bicycle in the country lanes. What skills did this help?
Being outside all day, running, climbing etc. gives the body time to stretch, grow and strengthen whilst breathing in fresh air (compare that to the tragic case of the young hyper gamer who died at his PC)
Building camps fostered creativity, independence and confidence
Chatting with friends face to face helps build real social skills
Keeping distractions to a minimum allows time to read, write and listen (music and nature)
With both parents able to spend significant time as a family meals can be taken together, the family can discuss topics together. Play board games and cards. Work in the garden and grow plants together.
A smaller community means people generally know and interact with each other.
Financial Independence is a

S

tate of

M

ind

?
The millionaire next door book lists out the state of mind and habits you need to have to become wealthy. Its proves that a large percentage of millionaires really do live next door. They have made their fortune but do not flaunt it in public. They understand the value of hard work and saving. They are happy with their lifestyles and see no reason to change them. Living within their means and not wasting money has been a stead fast habit down the years
Why not have a look at your past few months spending in detail. How much do you spend that you really do not need? What about: cinema card, eating out, cigarettes, alcohol, magazines and newspapers, driving too fast and too often, branded products and clothes.
Do you have any major expenditures coming such as a new car, wedding or the purchase of a property? What is really affordable to you to meet your needs?
Millionaire Next Door Question Time
Do you really want to be financially independent? 
Can you control your family spending and be frugal?
Is your spouse on board with financial independence?
Can you allocate enough time to investing or starting your own business?
Do you need to find a financial independence financial adviser?
Do you need to trade in multiple cars for one practical car?
Do you have too much stuff and is your house too big for yours real needs?
Is an expensive lifestyle of consumerism conclusive to being happy?
What would you do with the free time? 
Do you want to have or already have children what would the pursuit of Financial Independence have on them?
What will you do with any excess savings?
Will the children get significant money from you to start them off in life and at what age?
Consumer to Citizen
In the THE.FUTURE will we finally shrug off the contrived consumer tag and become citizens again? Will the children not pursue material but intellectual wealth and happiness? Will citizens make the west a happier, cleaner, more prosperous society? Will inequality be reduced and the instances of crime disappear?
SPEND.A.LOT
"Mental overload MUFF! It can't be possible, can it? a millionaire from our family income of only $60K per year? Wow! Now I have a meeting with a spreadsheet on my computer and a pile of receipts and bills that need to be made into a budget."
Isn't life great? You can change direction any time you want. All it needs is something little that sparks a fire to do something new inside. What is your spark?
Why not try out the new financial independence and happiness planning tool kit called PERL available
here
FREE on this blog.
Peace and prosperity
MUFF
Welcome New MUFF Readers!
Take a look around.
Find out who MUFF is
or
Start at the first article
, browse the
all posts
or just go for a
Random Post
. Please feel free to play with the FREE planning tools and checklists.
Keep in Touch:
  RSS Feed, follow MUFF on
Twitter
or
subscribe to posts by email: