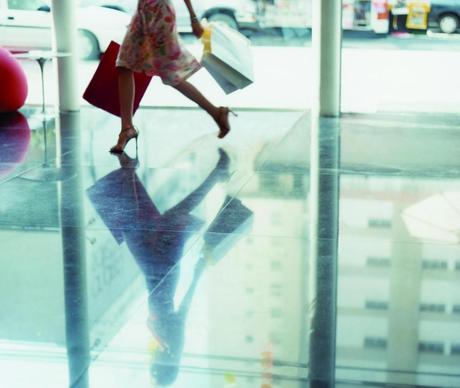 How amazing is this? You don't even have to go to the mall to get bunch of great clothing and it comes shipped (often free) right to your door.  Each week, I try to highlight several major coupons or sales that are worth knowing about.  This is absolutely not the entire universe of sales out there.  Most of them are online deals, but any sale is worthy of mention if it's a good one!  Let me know what you bought and if you know of even more exciting sales than those that I have listed.  Happy Shopping.  xoxo, Amy
Hollister
Not really my style anymore, but for the younger fashionistas, use code 34574 to get 20% off your entire purchase.  The bummer on this one is that it excludes clearance and jeans.  But still worth it since you don't often see coupons for Hollister.  Right now, Hollister also has swimsuit separates for $6.95 each.  The additional coupon doesn't apply, but since you are already online, grab some of these just to have on hand when you go to the beach, cabin, hot tub party in the Winter, whenever!
Macy's
Macy's Back to School Sale is already here.  I am sad I don't have to go back to school.  But I will still pretend I am young again getting all my cute clothing.  Use this link to print a coupon that will give you an additional 15% off all sale and clearance priced buys.  Some exclusions apply.  Shop the clearance racks and use this additional coupon for the best sales.  Buy an amazing swimsuit for next Summer for 75% off retail.  You will be happy you did when Summer rolls around next year and you already have the fancy new swimsuit hat cost you next to nothing.
New York & Co.
Today only, you can score 50% off styles at New York & Company and you will even get free shipping if you spend over $100.  Use promo code: 1979 for your discount.  But hurry…it ends tonight at 11:59PM.
Nordstrom
Nordstrom's Anniversary Sale started on July and ends August 5th.  No coupon needed, just hurry into stores to find items you need for fall and Back to School already on sale.  I am going to mention Nordstrom's fabulous customer service yet again.  It is the best in the world.  Go there for some high-end shopping and they also have a really fashion forward, unique junior's section.  It is elegant and not trashy.
Skin Store.com
When you us code: NEWSUM, you receive 20% off your purchases.  Use this code to buy a Clarisonic.  I have one and it is worth it, but if you are a deal watcher, this would be a great code to use on one of the more expensive tools in your skincare lineup.