I've always wondered how girls can shop for so long. As expected, I was totally pooped from trekking around Richmond Centre with hippoCHAN. Thankfully, RC revamped their food court a while ago, so there's plenty of spots to plant your butt and indulge in a snack!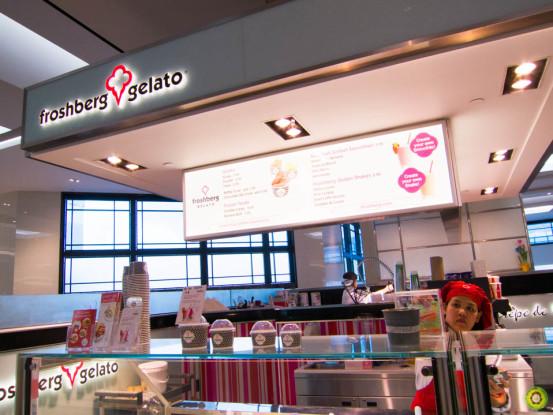 Our snack of choice was gelato at Froshberg!
Something that I've always wondered… What's the difference between gelato and ice cream? Well, ice cream is legally required to have a minimum of 10% fat. On the other hand, gelato uses more whole milk than cream, so it's around 5-7% fat. Moreover, it's churned much slower so there's less air incorporation; gelato is ~25-30% air and ice creme is ~50% air.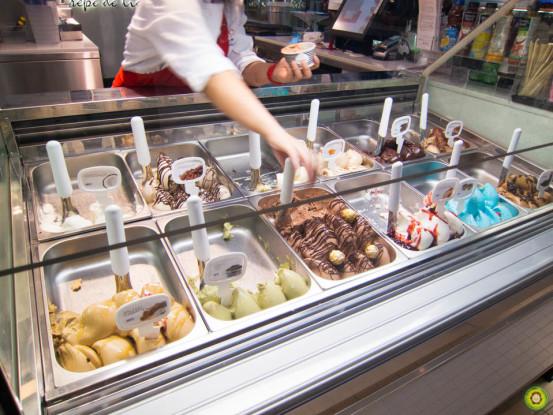 They have a hugeee variety of gelatos that all look so pretty!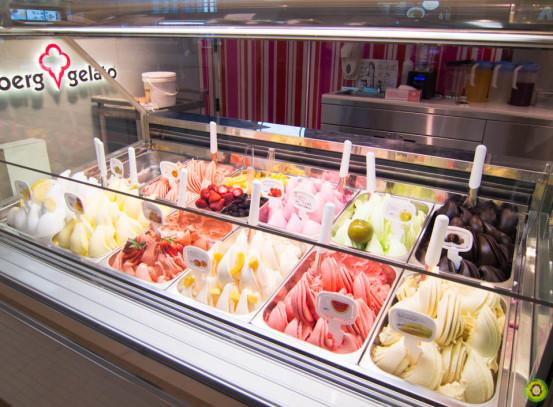 All the displays looked like hedgehogs made of gelato – so spiky! I also really liked how they decorated the gelato with the food that's representative of its flavour. For example, the Ferrero Rocher flavour actually has balls of Ferrero Rocher on top!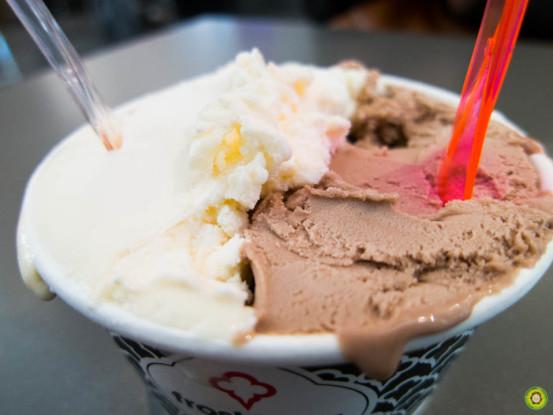 For $4.95, we got a double scoop in a cup. The lighter one was the Peach-Mango, which tasted awesome! Not too tart, yet contrasted the Ferrero Rocher very well. I was really pleased with how the Ferrero Rocher actually tasted like the real thing.
Final Bytes
1. Every inch of the cup is packed with gelato!
2. Really fresh flavours, and some unique ones too!
3. Conveniently located in RC's Dining Terrace!
Foodobyte's Rating

---