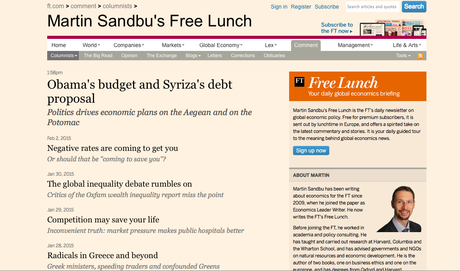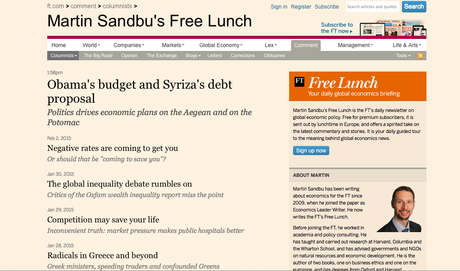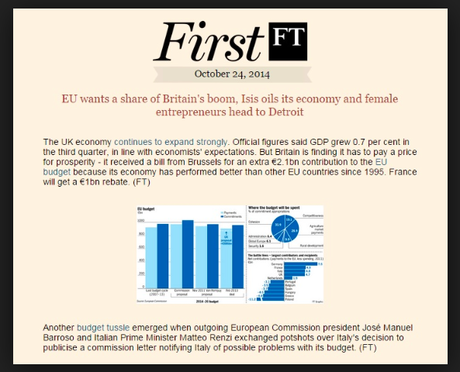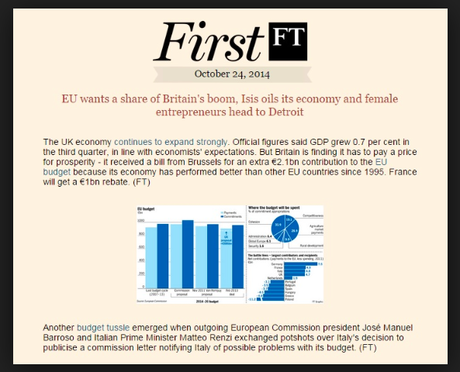 Two curated briefings from the Financial Times: the new Free Lunch and the morning FirstFT
The two tempos continue to push product development at major media outlets. This time, the new product comes courtesy of the Financial Times.
I like the use of the words "daily" and "guided tour" used in the press releases to announce the new Martin Sandbu Free Lunch, a daily curated economics newsletter for FT subscribers  which will provide "a spirited take on the big economic questions of the day."
The Free Lunch (which is not really free) presents a series of about 10 headlines that Mr. Sandbu considers to be the economic news to be aware of during the lunch hour. Headlines and decks offer us a glimpse of what's happening.  It will feature Sandbu's daily analysis of a leading global economy policy topic, as well as other relevant reading from the FT and beyond.
The FT already has a similar curated product, FirstFT.  with headlines of importance in the morning.
Andrew Jack, the FT's head of aggregation --a title that I find interesting--, said: "Martin Sandbu's Free Lunch enhances our offerings for busy readers wanting to focus on the issues that matter. It provides high quality original analysis on the big economic issues. Free Lunch follows the launch of our early morning daily newsletter FirstFT and is produced by a new and growing editorial team focused on the curation of the best news and analysis."
Here is a sampling of headlines from a recent edition:
Negative rates are coming to get you
Or should that be "coming to save you"?
Jan 30, 2015
The global inequality debate rumbles on
Critics of the Oxfam wealth inequality report miss the point
Jan 29, 2015
Competition may save your life
Inconvenient truth: market pressure makes public hospitals better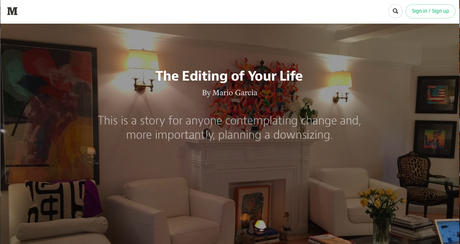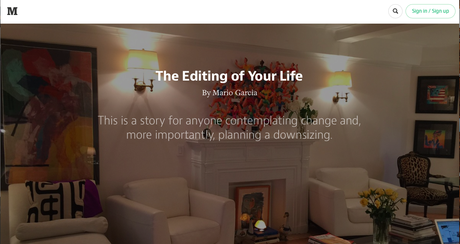 This is a story about change and one person's downsizing. Take a look:
https://medium.com/@DrMarioRGarcia/the-editing-of-your-life-ae8ac7dccb5
TheMarioBlog post # 1679
Please enable JavaScript to view the
comments powered by Disqus.
comments powered by

Disqus