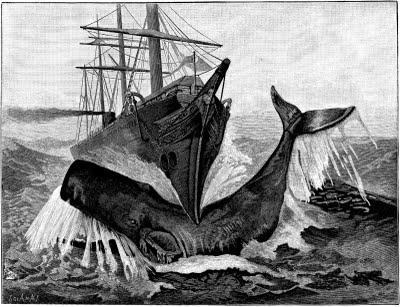 On Sunday, after the sporadic showers on the previous day, Shaun and I decided that our plan to revisit the Yorkshire Sculpture Park was probably a bad one. Therefore, Shaun suggested a trip to the National Media Museum in Bradford. He'd visited some years ago with Scouts and believed it would be something I'd enjoy. As is usually the case, he was right. It was a fantastic day: learning about the history of photography, television and the internet; watching strange video footage of acrobatic flies and Black Country delicacies; and taking in the Magnum

Open for Business

exhibition -
"
the story of contemporary British manufacturing and industry told through the lens of 9 Magnum photographers." Here I found myself drawn to a trio of black and white photographs by Stuart Franklin. One, a photograph of a
wave machine

inspired me to write a poem and, although only an early draft, I thought I'd share it.
Sea Monster
This mechanical whale does not harness
the energy of the waves.
Instead it rises in the storm's swell,
churns and foams the waters further.
These ribs aren't wooden groynes,
and this wall of tissue provides no armor.
For all worries form a cloud of plankton -
dredged into the bowels of an unforgiving beast.
Thank you for reading,
Lara