I move. My body is telling a story that I'm not familiar with. Or maybe, I am?
Light fills the studio.The wind chimes sing effortlessly. There are people around me, each entranced by their own movements and the stories buried deep beneath their skin and bones. Occasionally, people stopped looking like people. No, they didn't look like a John, a Jane, and a Lily, but more like shapes. That's right,we were all moving shapes and abstract figures draped in coloured rags.We scattered across the wooden floor.A few joined with the ground, some were lifted, spinning, bouncing, and free.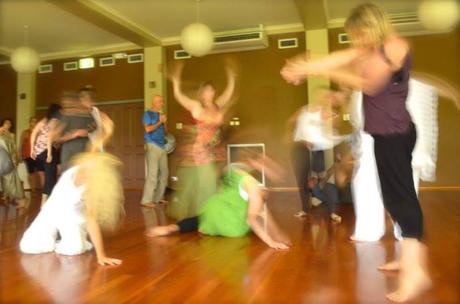 Image courtesy of Soul Moves, Australia
Free is the word. There is no choreography, and our bodies express not somebody else's creative genius but our own.There is no fixed time to start, no ok-now-five-six-seven-eight, no wrong moves, no right moves. What there is, is a lot of honesty, self-awareness, and the gradualstripping of masks and layers. Or succinctly, authenticity and compassion.
By a sheer stroke of luck and fate, I found the practice of Soul Motion (or did it find me?) in Buenos Aires, right when I needed it the most.With each dance, and each quietly brilliant facilitation by Carmen (who exudes both vibrance and grace), I connected and re-connected with the world within me.It was as if I was slowly getting out of my own way, as if life was once again unravelling without my vain and clumsy interference.
One day, Carmen mentioned about a big workshop that was to be held in Sydney, right around the time when I was to be home in Singapore. The founder, Vinn Martin, would be there, and it would be a great experience, she said something along those lines.I checked the dates and toyed with the idea a bit.
The subsequent weeks felt like scenes out of a Murakami novel.Strange things were happening.Flashbacks and memories of my past came accompanied by moments that had me turning around my shoulder, wondering if somebody was playing a trick on my imagination.Before I knew it, I had marched into the National University of Arts, enquiring about a Masters programme in Dance and Movement Therapy.So much for vowing never to step into school again. I also predictably signed up for the workshop in Sydney, aptly called The Practice.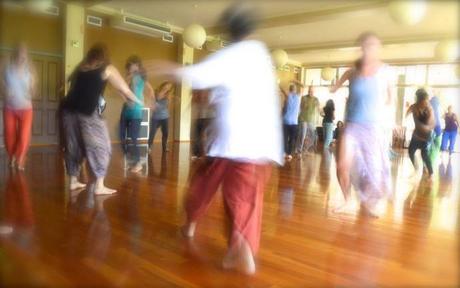 Image courtesy of Soul Moves, Australi
I recall a conversation about tsunamis at the breakfast table.We were talking about how to escape one. Prabhu, the wise one, said "I would surrender like a seaweed and see where the sea takes me."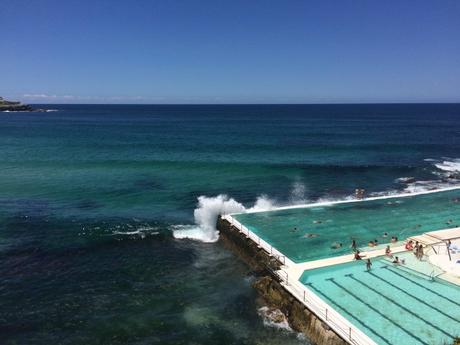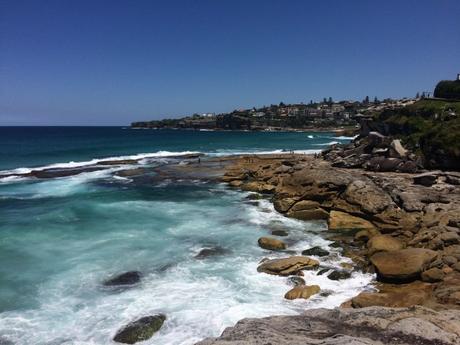 And here I am in Singapore, ready to pack my bags once more. Movement never ceases.Tomorrow, I return to Buenos Aires to begin a course in Dance and Movement Therapy, while I await further news about applications. 
In the end, it does not matter how, does it? The road will be taken, one dance at a time.