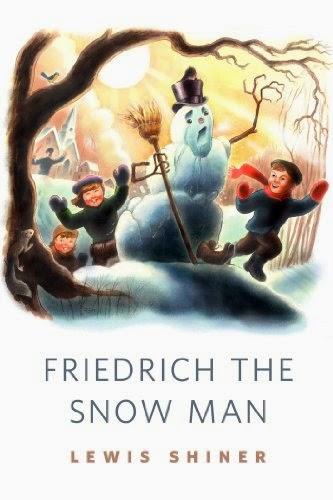 First Publication: Tor.com, December 2013
Cover Artist: Ross MacDonald
I remember fondly watching "Frosty the Snowman" on the television each holiday season. Lewis Shiner must have watched it too. He incorporates parts of the song into this fascinating short story about reincarnation, being a stranger in a strange land, Nietzche, and the horror of finding your work subverted into something it was not meant to be. After reading this touching story, "Frosty the Snowman" will never be the same again. I know I will be thinking of this story every time I hear the song.
Highly recommended.