With the recent barrage of news concerning LGBTQ rights, you may have missed (as I did) the latest addition to the list of nations legalizing same-sex marriage.
Somewhere between Michael Sam and Sochi, amidst a swirling stew of good news and bad, from all corners of the United States and around the globe, same-sex marriage became legal in Scotland.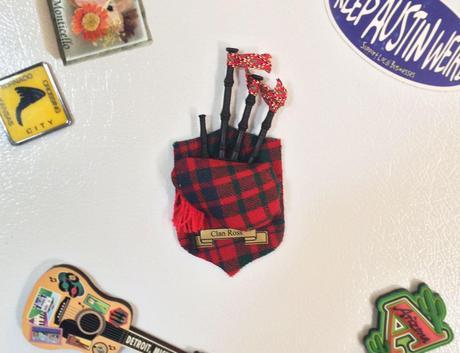 Scotland
, legislation passed by Scottish Parliament February 2014; currently awaits
Royal Assent
. Same-sex marriages expected to begin Autumn 2014.
McFabulous.

Wasn't there already same-sex marriage in Scotland?
Nope. Legislation to allow same-sex marriage in England and Wales passed in Parliament in July of 2013. The first marriages will occur March 29 of this year. The Scots dragged their feet a bit longer, due mainly to protests from the Church of Scotland and the Catholic Church of Scotland (go figure), but fairness prevailed. On February 4th, Scottish Parliament held its final vote on a bill to permit same-sex marriages. It passed 108-15—a McLandslide. (The remaining country in the UK, Northern Ireland, has some catching up to do. I wouldn't hold your breath.)
And why all the fuss over Scotland? You mean other than this? And her? And these?
Growing up a military kid, being asked "Where are you from?" requires an oftentimes long and complicated answer. My mother's maiden name is McCullough, so we always knew there were some Scots in our ancestry. But then a bunch of years ago, Mom got the genealogy bug and discovered the McCulloughs were part of Clan Ross, and even found the part of the country our McPeeps may have come from. So even though we moved around the US and overseas for most of my childhood, I've always felt a special bond with Scotland. Oh yeah, and my middle name is McCullough.
So here's to the Motherland, for landing on the right side of history, and for bringing much joy and many jigs to Scotland's LGBT citizens!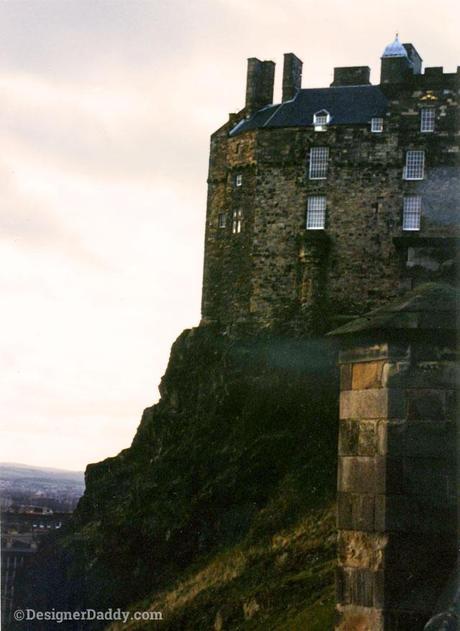 Edinburgh Castle, December 31, 1994
I've only been to Scotland once, for a single day, and the pipes have been calling me back ever since…
. . . . . . . . . . . . . . . . . . . . . . . . . . . . . . . . . . . . . . . . . . . . . . .
Have you checked out Designer Daddy on Facebook? Well, what're ya waitin' for, ya daft lad (or lass)? And while yere at it, have a go at me Twitter as well!