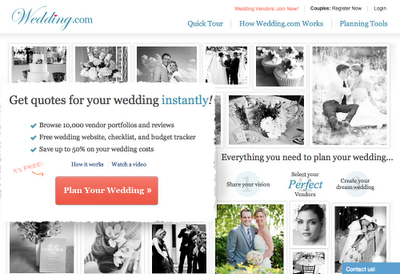 Happy Friday! Today's potpourri features a great wedding website that brings wedding professionals to the bride/groom! There are currently over 15,000 vendors registered at wedding.com and it looks like the concept is catching on from city to city.
How it works
Nice variety here and a good way to shop.
Vendor Listings
Thousands of vendors listed...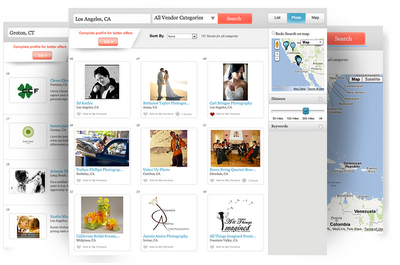 Planning Tools
Wedding Website, budget tracker and wedding checklist available...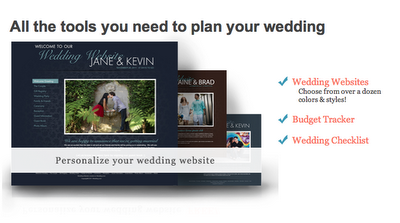 Brides, grooms please check them out and let us know what you think. Have good weekends! --ct