As a wedding vendor/supplier (currently working with 2 NYC brides), I was struck by the devastation that
Hurricane Sandy
wrought upon the East Coast. My clients happen to be getting married later, but wow what about weddings that were scheduled to occur, I don't know, this coming weekend?!?
I was so happy to see that the Knot decided to put together
a Facebook page
uniting local (and not so local) vendors and brides that may be in need of products and services. Perhaps gowns got ruined, your venue flooded, etc. There appear to be folks out there willing to help for nominal fees or even for free.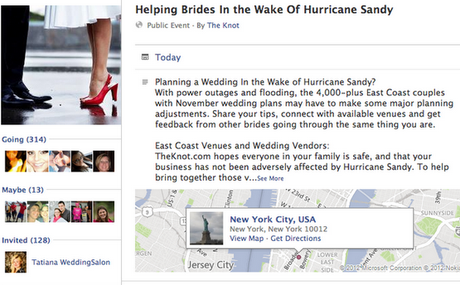 Our thoughts and prayers are with all couples and their families impacted by this severe storm. Please donate to the Red Cross if you are able to help.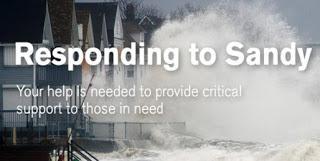 Your donations are needed! Please click to donate to the Red Cross