DIY Homemade Art Materials: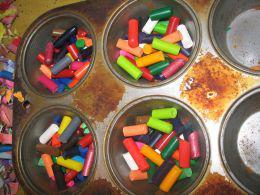 Crayon Molds-
This is one of my all time favorites.  Not only do you get neat crayons it's a great way to recycle all those broken crayons you have all over your house.  Use a muffin tin and melt them in the oven like in the example; it makes great crayons for toddlers. Or you can melt them in a metal can in a water bath on the stove and pour into plastic molds.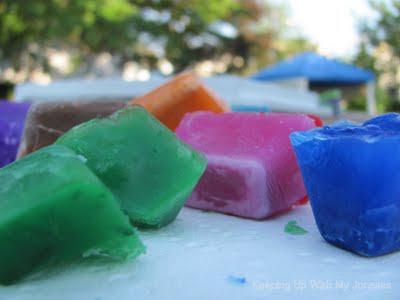 (Ice cube) Watercolors- whether you freeze them to make ice cube watercolors or just use them as watercolors, adding water to your tempera or acrylic paints will stretch your paints even further.  Using an ice cube tray add paint to each section and mix with a little bit of water.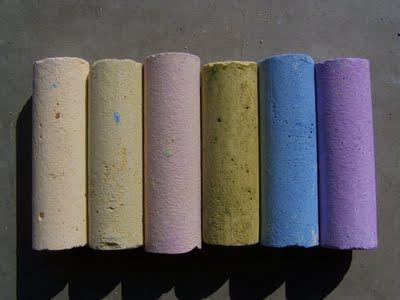 Sidewalk Chalk
chalk can entertain your children outside for hours.  It offers endless possibilities and a large work space depending on the size of your sidewalk or driveway.  Not sure if I'll get to this before the colder weather sets in but this will be a must for next summer.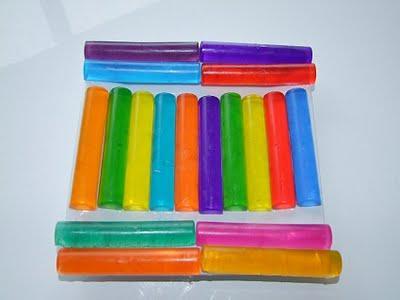 Bath Crayons-  art can go anywhere, even the bathtub.  Here's  step by step instructions using gylcerin soap base, food or soap dye and molds (optional ice cube tray).  This might be the only time children will get clean making art.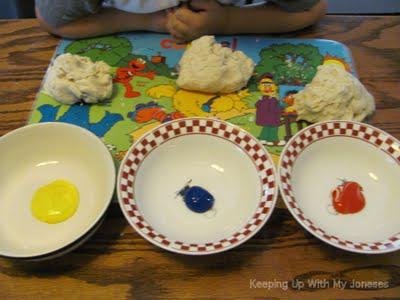 Playdough- My four year old loves playdough.  But in the same day he gets it he also manages to mix every color together and then leave out about half of it around the house or in the carpet.  Here's an easy recipe for playdough, the will last a few days when covered.  It will save you on the cost of continually buying playdough, the recipe includes items you already have it your kitchen. 
Enjoy getting your little helpers involved in making their own art materials!  Have fun, be creative and explore art!

Subscribe in a reader