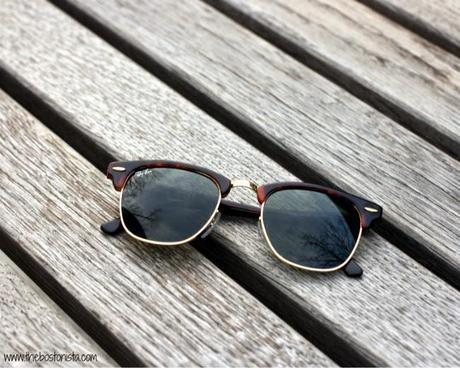 The Ray Ban Clubmaster 49mm c/o Zappos
Just a quick update today to share my favorite item of the week: Ray Ban's Clubmaster! I've been obsessed with this style since watching Stoker last year. It's a pretty creepy movie but there is a scene towards the end where the two main characters are driving away, wearing matching Clubmasters. For some reason, the image of Matthew Goode and Mia Wasikowska smiling devilishly under those classic shades just stuck with me!
I know I've already worn them for one outfit post but you'll probably be seeing a lot of them this winter because I'm completely obsessed!