Hello! Friday - my most favorite day of the the week- is here and I thought of introducing a new feature here: Friday Fantasy 5 or FFF where I bring you five things that my covetous self is fantasising about owning. Why five you say? Well, there are so many beautiful things out there that I lust after and want to own, but as they say - desire has no end, the more you get the more you desire - I thought of showing you my ever-burgeoning wishlist in small installments for fear of being labelled a greedy spendthrift. ;) Take a peek into the stuff I'm drooling after this weekend:
1. Guerlain Nahema Rouge Automatique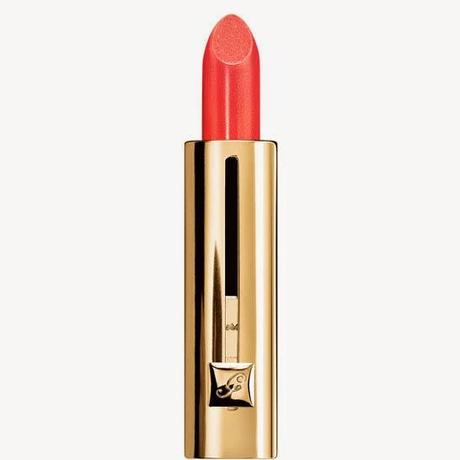 Is it a surprise that the first item on this list be a lipstick?! Nahema is a BEAUTIFUL pinky-coral that is subtle enough for day-wear and shimmery enough for casual dinners. Add to that the luxurious Guerlain label and packaging, and we have a recipe for MAJOR LEMMING! Sadly we don't have Guerlain in Kolkata, and it is almost always OOS online when I check. But I'm hoping to get my hands on this beauty very soon!
2. Benefit Creaseless Cream Eyeshadow in Sippin n Dippin and Strut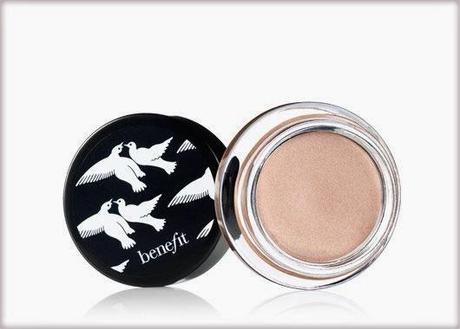 I love long-lasting creme eyeshadows, and these are such perfect shades for my brown eyes - a peach parfait and a smoky denim respectively. Can be used as a base or own their own to create subtle to full-on smoky eyes.
3. Hakuhodo Misako Portable Powder/Blush Brush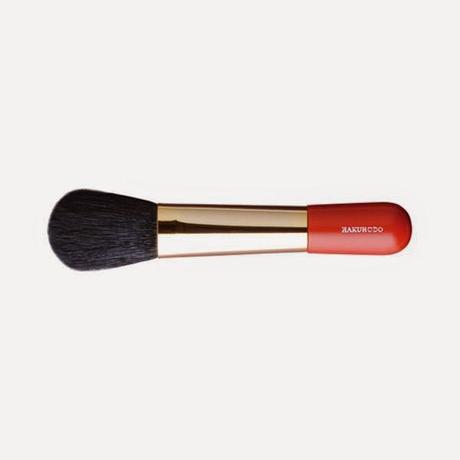 Hakuhodo brushes - made of natural goat fiber - are supposed to be one the best out there in terms of softness, efficacy and longevity. This one seems perfect to fit into my handbag makeup bag fo blush/powder touch-ups through the day. But much as I ogle it and lust after it, I don't really see myself shelling out $60 for a mere tingu brush. Good to see, not to buy... for now at least! ;)
4. Hourglass Ambient Lighting Blush in Diffused Heat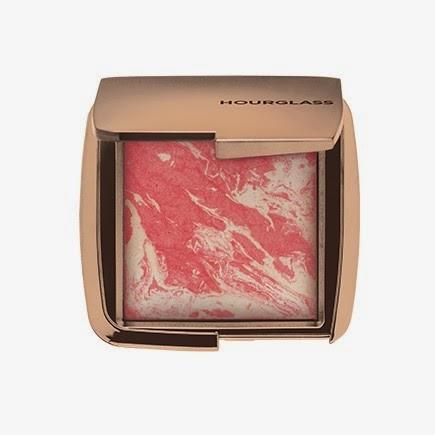 Another one of those super-expensive items that seem so unnecessary otherwise but are just too damn beautiful to resist. Diffused Heat is a beautiful peachy-pinky coral - a personal weakness as you must know by now - with amazing lasting and brightening powers. Thankfully Hourglass doesn't have a presence in India so my wallet is spared for now, but I REALLY REALLY WANT IT any good philanthropic soul gifting it to me will be highly appreciated and will DEFINITELY get it at some point in the future. :D
5. Pink Stilettoes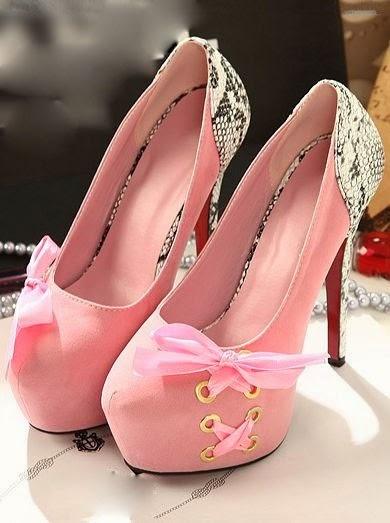 Last but not the least - PINK SHOES!!! Just look at the picture above- do I have to say anything else? Powder pink, satin bows, animal print studded 4-inch heels... PERFECTION!!! Stilettoes are a major personal weakness of mine, I collect them the same way I collect books, saris and lipsticks... pity I can't wear them everyday as they make my feet ache and make me look unnaturally tall :( But isn't this one too cute to miss???
Do let me know in the comments how you like this new feature on Sincerely Lazy. Your comments mean a lot to me and are a great motivating factor; I make sure to reply to each and every one of them, if not immediately then in 1-2 days or as soon as I have a bit of time to spare. So do check back! :)
Disclaimer: The images have been taken from Google, I don't own them. Please contact me in case you own any of these pictures and want them taken down.