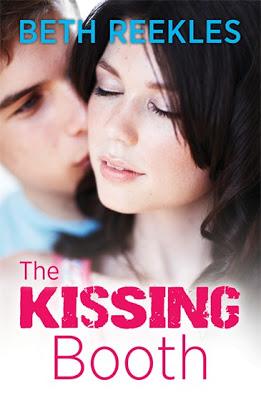 Thousands of writers dream of hitting the big time with their first novel. And that's exactly what Beth Reekles has done. The surprise is that Beth is a 17-year-old schoolgirl studying for her A levels and hoping to read physics at university.
She began writing at the age of 15, sitting upstairs in her bedroom at the family home in Newport, Wales and uploading a chapter of her work at a time. She quickly got the thumbs-up from her readers. Her very first chapter received a million hits and pretty soon she was being deluged with emails urging her to upload the next instalments faster.
Beth then began writing on Wattpad, the free online novel-sharing platform for amateur writers, and the compliments flooded in. Her first novel, The Kissing Booth, rapidly became the most-viewed, most-commented-on teen fiction title on Wattpad, with 19 million reads and 40,000 comments to date. It won the Wattpad Award for Teen Fiction and last October was snapped up by Random House.
Beth has now signed a three-book deal with Random House and the publisher has already released The Kissing Booth as an ebook (it will be published in book form this summer). The ebook reveals that Beth, whose real name is Reeks, is "an undeniable bookworm and an avid drinker of tea," while her acknowledgements include "a big thank you" to her GCSE English teacher, Mr Maugham.
So after all that, what is the book actually like? Well, it's aimed at the YA market, so I'm clearly not the target reader. But the answer is that it's sweet, romantic and well-written. Not only that, it will appeal to older rreaders too.
Set in America, it's the story of Rochelle (also known as Elle or Shelly), a pretty 16-year-old who's never had a boy friend and has never been kissed. She and her male best friend Lee hit on the idea of organising a kissing booth at their school's spring carnival, where she ends up kissing Lee's bad boy older brother Noah, tries to keep her feelings for Noah secret from Lee and finds her whole world turned upside down.
Not surprisingly, Beth's teenage characters sound real and authentic. They talk like teenagers and act like teenagers – which is more than you can say about some of the teen novels written by older novelists. The book's gone down a storm with readers in America and the Far East, as well as the UK, and there's no doubt about it, Beth Reekles is an author to watch.
The Kissing Booth by Beth Reekles (RHCP Digital, £2.84)