Look for great things from Nightscape Press!!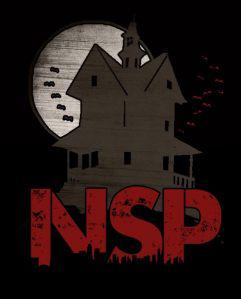 "Mark C. Scioneaux and Robert S. Wilson, founders and co-editors of Horror for Good: A Charitable Anthology, have teamed up with Jennifer M. Wilson to form Nightscape Press. Nightscape press is a horror press that will publish novels, novellas, and occasionally anthologies with a strong focus on variety and quality over quantity. Along with this focus will be a firm concentration on nurturing and promoting our greatest resources, the author and their work."
I have worked with both Robert and Mark in the very recent past. They are both incredibly talented individuals that will take great care of your work.
Nightscape Press will open to submissions on April 2nd, 2012 immediately following the World Horror Convention.
You can also follow them on Twitter at https://twitter.com/#!/NightscapePress
Owners Bios from their website:
Mark C. Scioneaux is employed as an industrial hygienist by day and a horror writer by night.
His passion for the macabre left him dissatisfied with many of the zombie stories and movies shambling around, so he was determined to blaze a new trail – one littered with slick patches of gore and more than a few empty shotgun shells. He is an avid reader and movie lover and is always looking for a way to share a good story.
He is the author of "Faye Believes," "Riser," "The Wanderer," and "How Stopping a Zombie Invasion Will Get You Grounded." His short story, "The Demon in the Water," is published by Severed Dead Press. His newest short story, "How Slappy Ended Christmas," appears in Dead Christmas: A Zombie Anthology. He is also the author of the thrilling zombie novel, Hollow Point, and the editor of the anthology, Bigfoot Tales. His smash-hit novelette, "The Glass Coffin," is available for download on Kindle.
He is also the founder of "Horror for Good," a charitable anthology created with Cutting Block Press. It features some of the biggest names in horror as well as several rising stars. All proceeds from the anthology will go to amfAR, an international AIDS research charity.
Mark is a graduate of Louisiana State University and currently resides in Baton Rouge, Louisiana with his wife, Jessica.
Robert S. Wilson was born in Bloomington, Indiana during the blizzard of '78. His first taste for horror came from watching episodes of The Twilight Zone and the stories his mother told him of a supposedly haunted house his family once lived in.
He is the author of Shining in Crimson, book one of his dystopian vampire series: Empire of Blood. His novella, The Quiet, appeared in the anthology Not in the Brochure: Stories of a Disappointing Apocalypse. He is currently working on book two of the Empire of Blood series and is co-editing the anthology, Horror for Good: A Charitable Anthology.
Robert lives in Middle Tennessee with his wife and two kids and spends most of his time wondering where all the time went.
Jennifer M. Wilson is director of proofreading for Nightscape Press. Having been through eight years of Advanced/Honors English coursework, she has a sharp eye for grammatical detail and takes a solid critical approach to style and the mechanics of prose when proofreading.
Jennifer is a lover of music and a voracious reader across many genres with a high standard of taste. She works as a transcriptionist and has nearly completed her undergraduate degree in Biology, with the ambition of pursing work in genetic research. She lives in Middle Tennessee with her husband and two kids.