It's not often that truly original ideas come to the mainstream. Although I feel slightly geeky about this, I have to tell you that I'm super-duper excited about what's coming up for spring style. Mostly I'm excited because we're seeing some influence in mainstream fashion that I don't believe we've seen … at least since the mid-80s?
That influence is direct from Africa.
Last week I told you about a new capsule collection at JC Penney. That was Marchesa, but this week the retailer announced that they were also revealing another capsule collection from Nigerian-born Duro Olowu. JC Penney's strategy for unveiling capsules may seem as if it lacks planning, but the collection by Olowu is much more comprehensive than the Marchesa collection.
But it's not just Duro Olowu at JC Penney, the African influence is also seen in higher end brands. Below, I put together a few inspirational images based on a story I saw on Slate this week about the "show-stopping" fashion of the Herero tribe of Namibia.
The best part about these garments is that they take full advantage of Pantone's spring color forecast. Enjoy!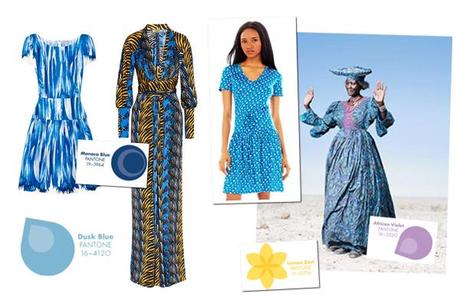 from right to left: blue and white dress – Oscar de la Renta, zebra print maxi – Issa, blue knit dress – Duro Olowu for JC Penney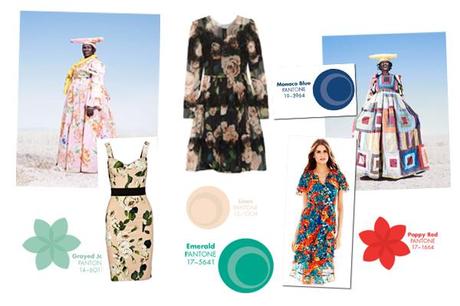 from left to right: rose print dress – Dolce & Gabbana, floral print dress – Dolce & Gabbana, ruffle dress – Duro Olowu for JC Penney