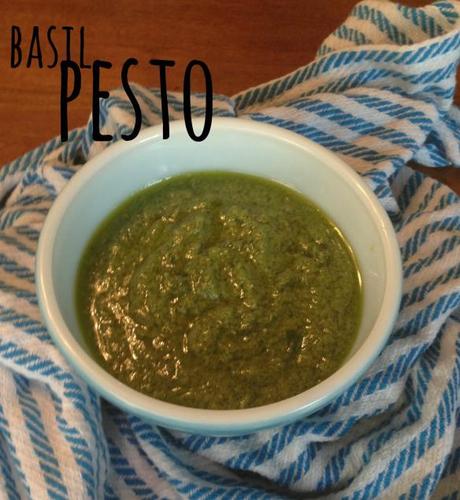 We had shrimp with pesto that I made fresh from basil from my own herb garden a few days ago and it was simply delicious!  The recipe is from my mama, who always has a whiskey barrel full of basil growing each year.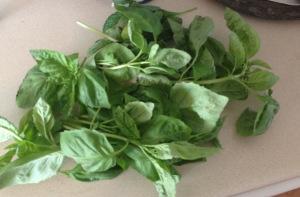 This makes plenty, and it freezes really well!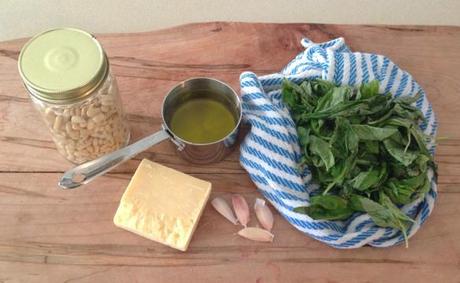 Lindsay's Homemade Basil Pesto               yield: 6 servings
2 C. loosely-packed fresh basil
2/3 C. pine nuts (you can also use walnuts, which are cheaper)
4-6 cloves of garlic, peeled
2/3 C. organic extra-virgin olive oil
1 C. finely grated parmesan cheese
place basil, pine nuts, and garlic in a food processor, blender, vitamix, etc. and process until finely chopped.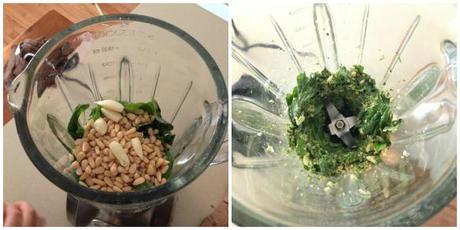 with machine running, add oil, pouring in a thin stream
add cheese, salt and pepper and process briefly to combine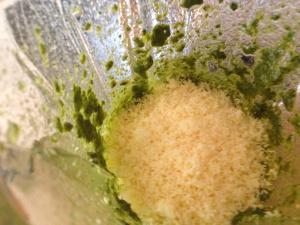 thin to desired consistency with hot water (about 4 Tablespoons).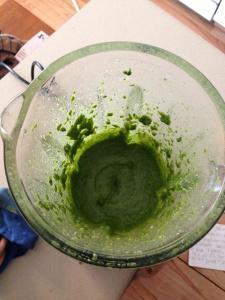 Done!  It's so easy!
Don't be afraid to experiment with ingredients.  I forgot to buy parmesan so I used a grass-fed cheddar instead.  It was still wonderful!  Grass fed cheddar has a similar consistency, only slightly softer than parmesan, and is not dyed orange with anatto, so I honestly didn't notice the difference.  I have also made this with blanched arugula for a spicy pesto!
While pesto is traditionally served over pasta, we rarely have it that way.  I prefer to toss it with boiled new potatoes, over shrimp, chicken, or fish, or as a salad dressing.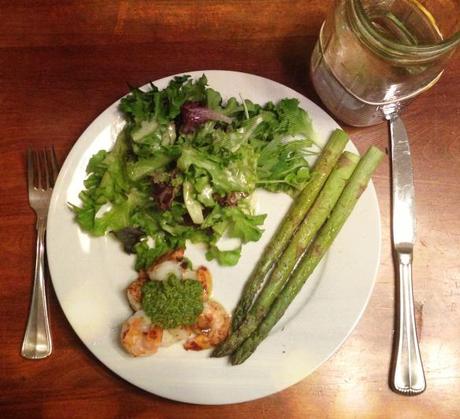 live well. be well.