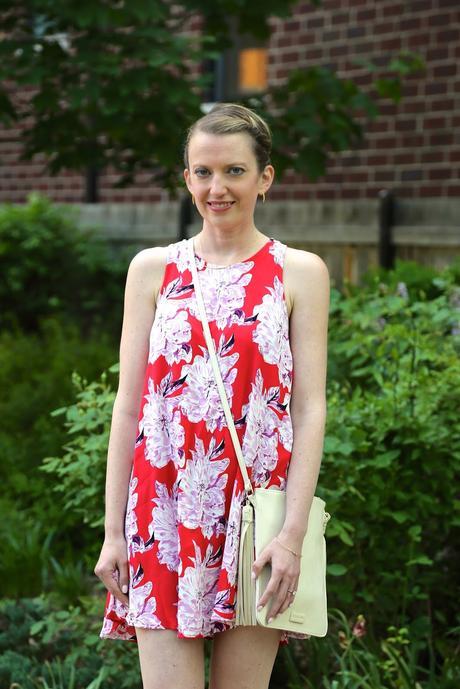 What I'm wearing: ASTR Racerback Shift Dress, Big Buddha Woven Crossbody Bag, Lucky Brand Marinah Wedge Sandal, Gorjana necklace, earrings, and bracelet 
Sunday marked one of my favorite days of the year. Flag Day! Kidding! But it was the first day of our neighborhood farmer's market! My fiancé and I look forward to the Wicker Park farmer's market every Sunday during the summer and early fall. Upon arriving, he made a beeline for the apple wood chunks and the gorgeous, rainbow of produce. But my first stop is always the flower vendor. Especially right now as it's peony season, which like every other warm blooded female, is my favorite season. 
Most say diamonds are a girl's best friend, but really, isn't it flowers? Flowers have the ability to instantly lift your mood. Flowers exude a similar effect when it comes to an outfit too; the power to instantly brighten it up! This time of year there is no more perfect print.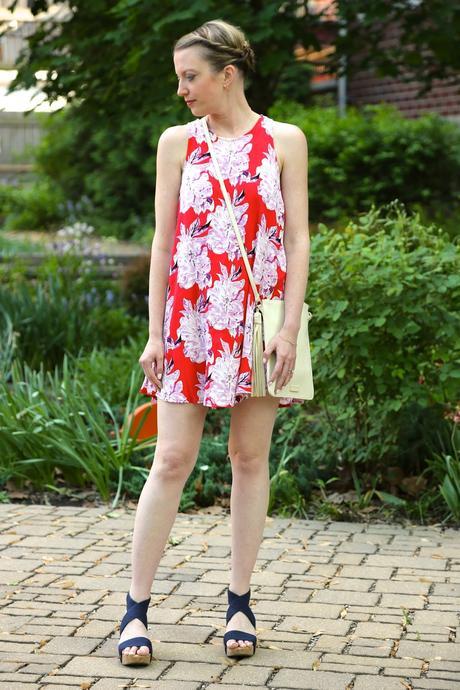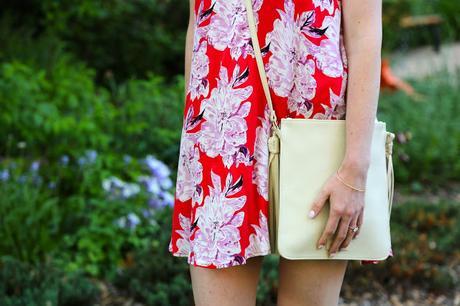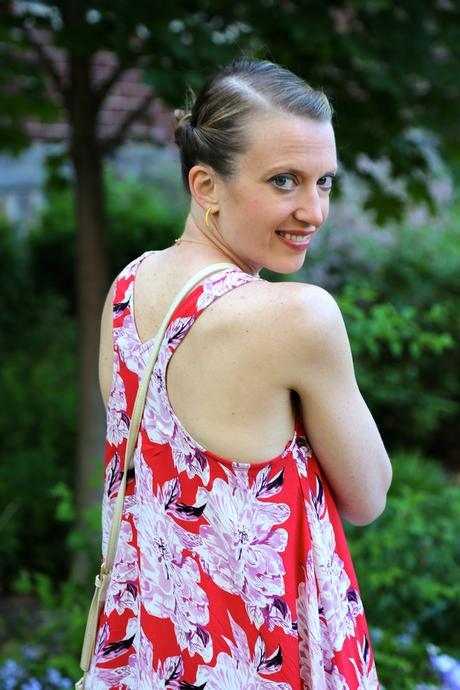 Photos by Rachel Schrader
Linked with Trend Spin