Note to readers: 
This is a fashion post. If you are averse to girlie talk about clothes/shoes/handbags/accessories, or if the sheer thought of shopping makes you cringe, you may want to skip this story and return next week. A bon entendeur... (You have been warned...)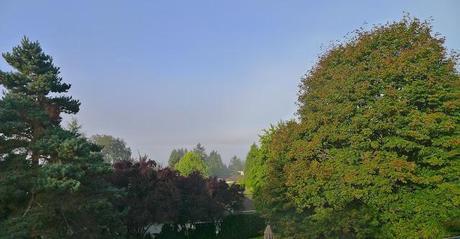 "What a beautiful fall morning," I thought today, as I looked through my office window. Then I cracked it open to smell the air and closed it quickly. Brrrrr... Chilly... Fall is here to stay, it seems. Note to self: Re-organize closet and put away t-shirts, shorts, and sandals. The new season calls for a cozier wardrobe. Then I made a mistake. I checked my email. The first message was from a favorite French retailer, Le Comptoir des Cotonniers. I always pay a visit to their boutiques when I visit France and leave with a small item, a t-shirt, a blouse, or an accessory. Today, they had important news to share. Come and meet Mademoiselle Plume, la nouvelle doudoune! A reversible new "puffer" named "Feather;" that fits in its own little bag when not in use; a limited edition by a Japanese designer? Count me in!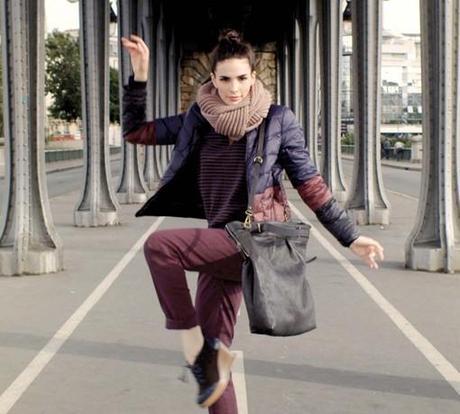 "French Girl, meet Mademoiselle Plume. Mademoiselle Plume, meet French Girl!"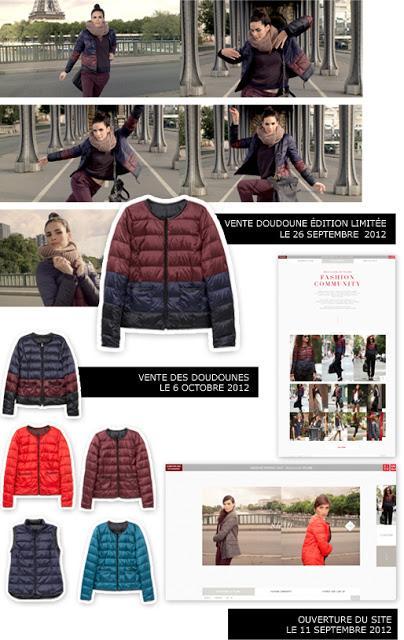 Mademoiselle Plume is a big deal and gets
her own website and advertising campaign!
It only took me a few minutes to click on that "Commandez" (Order) button. I knew that between Mademoiselle Plume and this French Girl, it was the beginning of a beautiful friendship. 
Wait. Mademoiselle Plume looks really good with Paris as a background, but what about Seattle? Is la doudoune going to stand out like a tanned Washingtonian among pasty-white locals on a summer afternoon? Is it too bright? What will happen when it starts to... you know... rain?!
Not to worry. I can find another coat for rainy days. In fact, since we have just visited Paris, let's cross the Channel and head to the UK. Thank you Monsieur Boden. You have just what I need. Click, goes the mouse (or is it just my imagination?)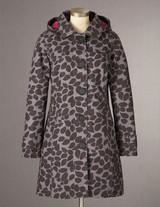 Boden's Rainy Day Mac
in Pewter Falling Petal
What about shoes? Accessories? We are going to need some really cool items to accompany these fine pieces... According to fellow blogger

Vicki Archer

, Oxford shoes - or Brogues - are all the rage in Paris these days. I prefer to call them Richelieu (they are named after a famous French statesman,) and to be perfectly honest, I have been looking for a pair of stylish, but comfortable shoes for the fall. A quick trip to my favorite website, and I find these gray beauties... complete with two pairs of shoelaces (one in black velvet, one in waxed leather.) They are going to look smashing with my "uniform du jour:" a pair of rolled up boyfriend jeans!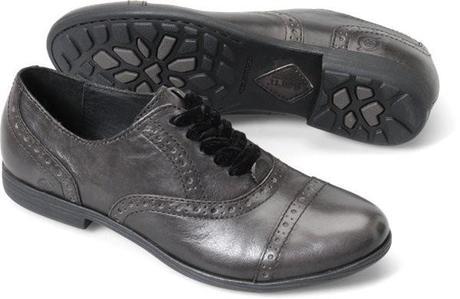 Born's Arletta shoes 
It is often said that the United States is the land of opportunity; the birthplace of the great American Dream... Yeah, yeah, yeah. I say the United States is the land of extended shopping hours and most generous return policies.

Amazon.com

.

Zappos.com

: Dear friends, my life would not be the same without you! 
Wait. Did someone say: "Accessories?" -- I did? Oh, ok. 
I can just picture this fun

Kate Spade

bangle with that new fall wardrobe...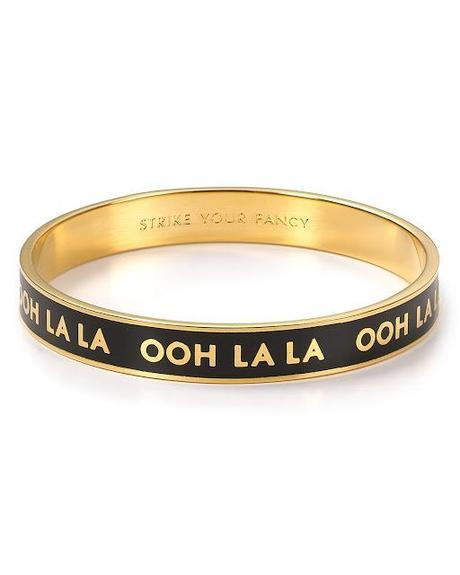 Kate Spade "Strike your Fancy" Bangle
Last June, while in France, I found an amazing scarf I had to bring back with me.

Heyraud

has always been a favorite brand name chez moi. The umbrella caught my eye (it is pictured below,) but  it would not fit in my suitcase. I settled for the matching large square scarf made of thick, rich silk instead. Très joli... et très parisien!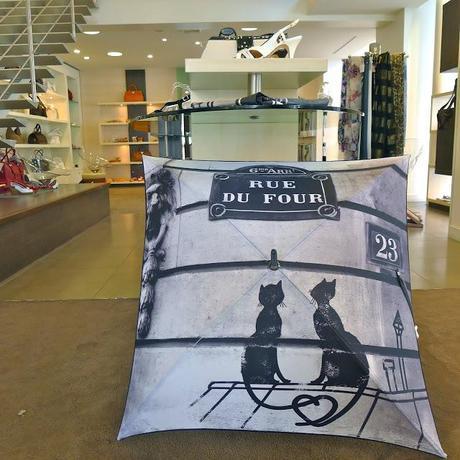 We need more accessories. A unique scarf begs for the company of a special handbag; one it would not mind being proudly tied to. Forget diamonds. Handbags are a girl's best friends. I know there is one out there who would do the trick. 
Voilà. A cross-body bag. Perfect for busy - yet elegant - suburban moms. Keeps your hands free at all times while looking stylish. And how wonderful as a travel bag. Takes you from day to night. So versatile. Back chez Kate Spade. The woman has good taste...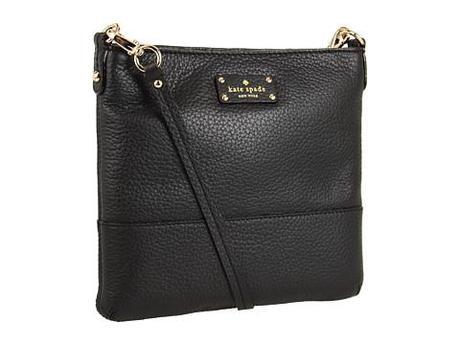 Kate Spade's Grove Court Cora in black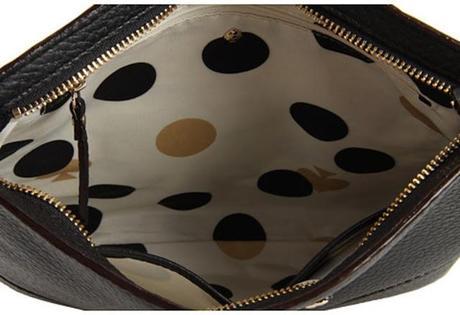 Oh, look. Polka dots. One can never have enough polka dots (Fellow blogger Anne from

Playing with Scarves

would agree.) I know who loves them too: English designer

Cath Kidston

. Check out this fun, versatile collection. Aren't these oil-cloth bags ideal for the wet Seattle weather?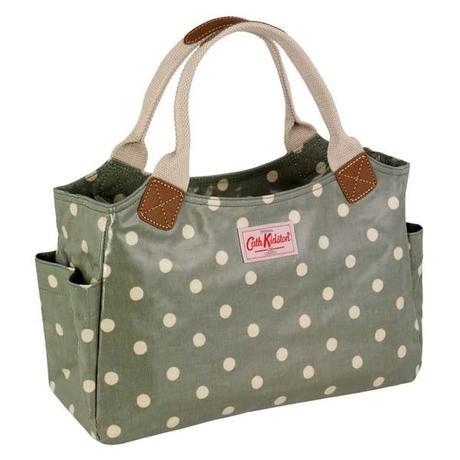 Cath Kidston day bag in sage green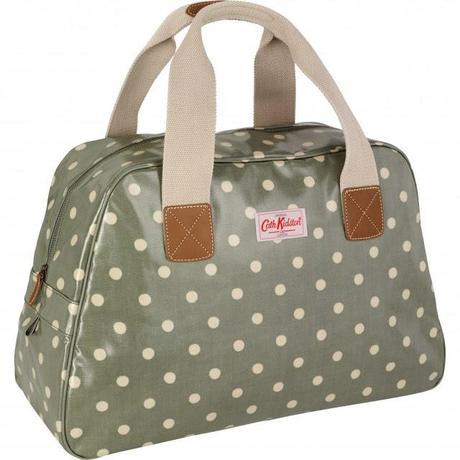 It also comes as an overnight bag...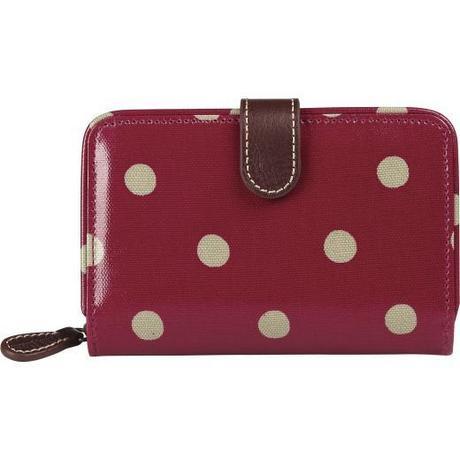 Ohhhhh... The matching wallet in Berry...
The computer mouse is beckoning. It would be so easy to click, click, click... but virtual shopping is almost as much fun. 
Besides, do I really need all these treasures? Des trouvailles (real finds,) certainly... but... 
After all, j'habite à la campagne (I live in the countryside.)
As I type this, neighbors are rushing to local merchants - and websites - to order the Northwest's favorite gear: Fleece-based clothing. Waterproof. Windproof. Moss proof (one hopes.) 
In a few days, I will see fancy - or less fancy - illustrations of that same trend, as I walk or drive around, and illustrious Seattle labels: Columbia. The North Face. REI. Patagonia. One feels stylish and fit  (sort of...) wearing these while walking the dog or visiting the grocery store...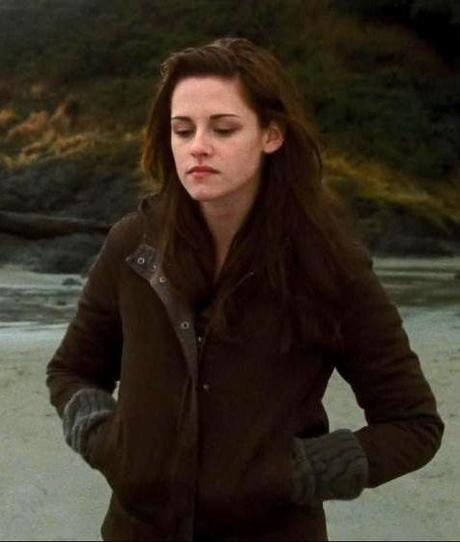 Kristen Stewart, aka "Bella," dressed for the Northwest weather
in the Twilight movie series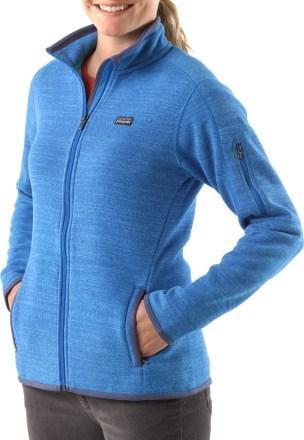 Patagonia "Better Sweater" jacket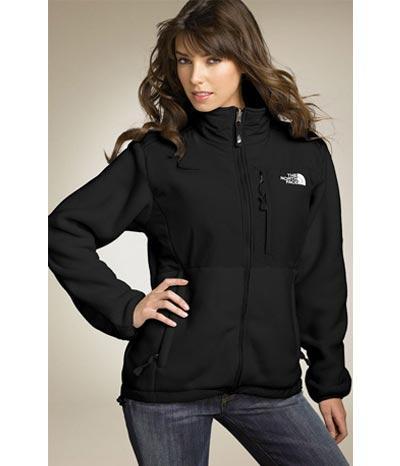 The ubiquitous fleece Denali jacket, by the North Face 
It's ok. I own some of the fleece-based thingies too, but I prefer them a bit more ... fun.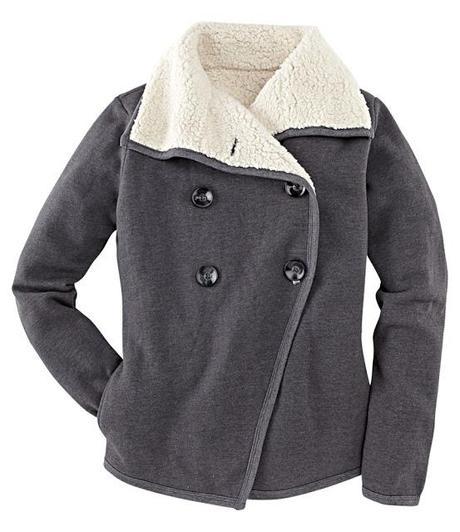 Title Nine's Hepburn Jacket
(It needs a cute pin or a scarf to brighten it up)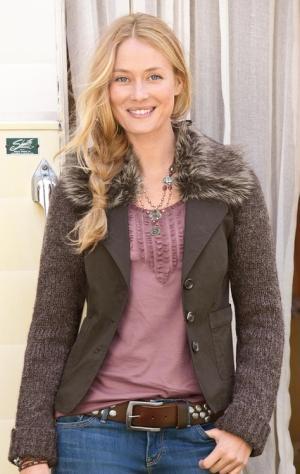 Sundance's Helena jacket
Let's be honest. I can't wait to strut my stuff around town in la new Mademoiselle Plume doudoune! If I don't come to Paris, Paris will come to me...
Happy fall shopping. 
A bientôt.
Parting words..."A girl should be two things: classy and fabulous." "Elegance is refusal." 

-- Gabrielle "Coco" Chanel.