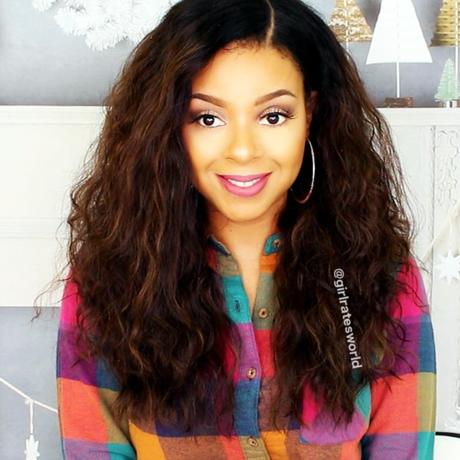 This is Freetress Equal Primi Wig. An almost perfect unit for a quick and easy natural look. I adore the color. And, I adore the originality of this style. It looks so much like wash-and-go hair. You can get this wig for under $30. Check out amazon hair and beauty for free shipping options. Be sure to watch the video review of Freetress Equal Primi Wig posted below.
Freetress Equal Primi Wig Review
WIG SPECS:
NAME:
Synthetic Hair Lace Front Wig Lace Deep Invisible L Part Primi
HEAT SAFE:
Yes - Up to 400ºF / Heat resistant fiber
MATERIAL:
Synthetic - Heat resistant fiber
LENGTH:
Layered 18 - 20 inches
PARTING:
5-inch Lace Part
ADJUSTABLE PARTING POSITION:
No - left only
WIG CAP:
Comfortable size with combs and adjustable straps
TIPS FOR STYLING:
- add a cream concealer or foundation powder to parting
- add a dime size amount of hair serum (likeMarvelous Oil) to ends to help minimize tangling
- addokay colored edges or ebin edge tamer to smooth, shape and/or darken your hairline
- detangle hair gently with a wide tooth comb ortangle teezer
I hope you found this review on Freetress Equal Primi Wig helpful. I have dozens of wig reviews posted on this site. Stay up-to-date by following @GirlRatesWorld on all your social media sites. YouTube | Pinterest | Instagram | Facebook.