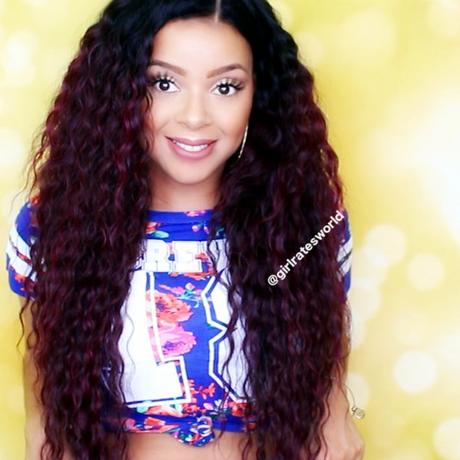 This is Freetress Equal Maxi Wig. Because the price is around $25, it's a steal in my opinion. Also, the texture of the hair is so amazing. You can purchase at online beauty supply stores as well as amazon beauty. Be sure to check out the full, video review. I will post it below. Watch for even more details and different views of Freetress Equal Maxi Wig.
Freetress Equal Maxi Wig Review
WIG SPECS:
NAME:
Synthetic Hair 6 Inch Lace Part Wig - MAXI
COLOR SHOWN HERE:
GXRDVIOLET
HEAT SAFE:
Yes - Up to 400ºF / Heat resistant fiber
MATERIAL:
Synthetic - Heat resistant fiber
TYPE:
Full Wig w/ Lace Part
LENGTH:
Layered 24 - 30 inches
PARTING:
6-inch Lace Part
ADJUSTABLE PARTING POSITION:
Yes - center, left or right
WIG CAP:
Comfortable size with combs and adjustable straps.
I hope you found this review on Freetress Equal Maxi Wig helpful. I have dozens of wig reviews posted on this site. Stay up-to-date by following @GirlRatesWorld on all your social media sites. YouTube | Pinterest | Instagram | Facebook.