Like Mary Schmich said, "reading is a discount ticket to everywhere." 
I'm sure you want your kids to see the world, but let's be honest, how many of us can actually do this?  Well, my friends over at Hartlyn Kids, are hooking you up with a passport and free travel.  Your first destination?  The Philippines, by way for their first book, "The Bamboo Dance", hot off the presses (literally).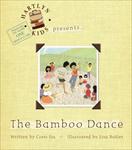 Check out the book trailer for details about their first book and their company.
Christine and Aisha are the two, how should I put this?, ridiculously awesome mothers, who took their passion for raising culturally aware children and founded their own independent children's book publishing company.

Can't find a book you like for your kid?
Publish your own.
I mean really, who does that? 
"The books are geared towards providing a glimpse of a day in the life of a child around the globe. Our goal is to encourage travel and multicultural learning through interactive reading. Each book comes with a passport sticker reflecting "travel" to the country that the book is about - so get your Hartlyn Kids passport as well!"- Aisha and Christine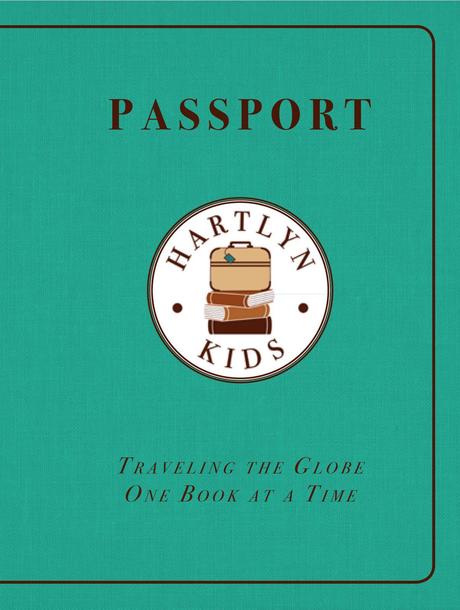 Now I'll let you in on a little secret.  Me and Aisha, we go way back.  Like, Jansports and Reebok Classics, way back.
I remember when we used to talk about what we wanted be when we grew up. 
We both wanted to be lawyers like Claire Huxtable from The Cosby Show.
She did. 
I didn't.
Christine, she was an investment banker.  So I had to ask, what made a corporate lawyer and an investment banker change gears so drastically?
"We both still have full-time jobs. Christine is the owner of a food franchise and Aisha manages a law firm department. We would not say we changed directions but rather added another stop on our journey. We are both mothers who saw a need for exposing our children to different cultures in the world. We are moved by a profound Maya Angelou quote which we wanted to incorporate in our lives as entrepreneurs":
Perhaps travel cannot prevent bigotry, but by demonstrating that all peoples cry, laugh, eat, worry, and die, it can introduce the idea that if we try and understand each other, we may even become friends.What did I tell you?  These ladies are inspiring to say the least.  The best part is the ladies themselves.  They are pretty different but it's totally cool to see such different personalities come together to create something so extraordinary.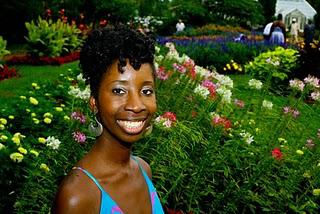 Aisha is a die hard Brooklyn girl and "hot mom" (I drool over her closet).  Her outgoing and dynamic personality makes people want to be her friend (like me).  She is a down to earth smarty pants fo' real. No joke.  I told you we go way back, but if you don't believe me, get this; she has a memory like an elephant (I can attest to this), passed the NYC Bar exam on the first try, and is a true to heart global traveler herself, having been to 20 countries on 3 different continents.  Whoa!  When did she find the time?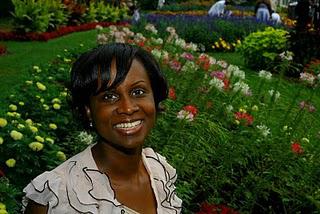 Christine on the other hand, is the shy one. She is most at home at the library, sews curtains and other cool things (my mom would love her for this), and she's a yard sale scouring, thrift store hunting diva, finding vintage items to restore.  Both women are married with 2 daughters between them.Want to learn more about these fabulous moms and get your child on track to being "cosmopolitan"?
Check out their blog at here.
While you're there, be sure to check out these posts:
The Affirmative Action Play Date

Exposing kids to different religions

Little girls and ponies
So with husbands, full time jobs, blogging, and oh yeah, kids, how did they pull off starting a publishing company and still find balance?
"Who says we find balance? *laughing* We actually have very supportive husbands and also having two of us is helpful. When one person is busy the other takes up the slack. We have had friends volunteer to help us with intellectual property issues, marketing issues and website feedback. - Aisha and Christine
I know what you're thinking (in not annoying sing song voice).  Where and when can I get a passport and a multicultural book for my child? 
I'm glad you asked, because you're in luck.
"The Bamboo Dance" is available for sale this week! 


On top of that, you could win a free copy of the book signed by the illustrator.  Check out the Hartlyn Kids blog for details on how you can win their book launching giveaway.  

It just keeps getting better, now through August 31st, Hartlyn Kids is offering 10% off your initial purchase! 

So what are you waiting for, head on over to Hartlyn Kids and start a global adventure. 
Like Mary Schmich said, "reading is a discount ticket to everywhere." 


*This post is part of Mama Kat's world famous Writer's Workshop.