Here at Expanish, we like to make your learning experience a complete one and we also believe that you should have fun whilst learning. We have many free actitivies on offer every week which are great for practicing your Spanish outside of the classroom and for learning about Argentinian culture. On your first day, you will be given a full list of the activities for the month and you can check the noticeboard in reception for more information about the different activities each week.
 
If you like to dance, why not take advantage of the free tango lessons that we offer, every other week. The group classes are a fun way to practice the Spanish you have learnt in class with a local professor, and other students from all over the world including some Argentinians too. The professors are all highly trained and experienced. You will learn the key steps through formal instructions and dance floor practice. As with the Spanish classes, we also have tango classes for different levels from beginner to advanced. The classes are usually given in Spanish but the professor will be happy to help in English if you need some clarification.
The tango classes take place in a dance studio nearby but we also offer salsa lessons here in the school which you can take part in right after your Spanish classes.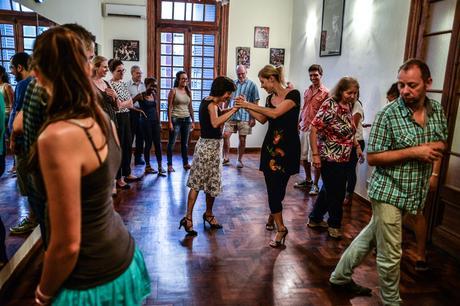 As well as the dance classes, we also like to teach you something about the Argentinian culture and history. We have a
history workshop
where we explain to you some of the recent history in Argentina and after the explanation, we take you on a short walk to Plaza de Mayo near to the school to continue the story. We also offer
neighbourhood tours
where one of our teachers will give you a walking tour of a neighbourhood such as La Boca. It's a chance to visit with a local who can explain things to you, give you tips and you can enjoy it as a group with your classmates rather than going alone.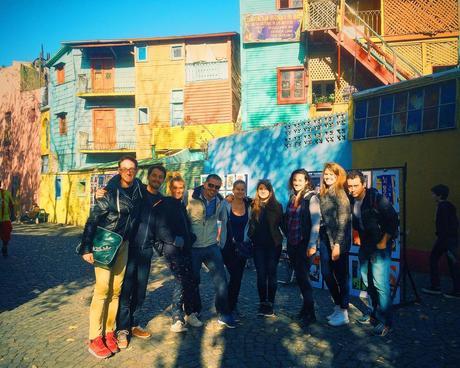 We also have
trips from the school to different museums
in the city such as the MALBA or the Museo Nacional de Bellas Artes. Again, one of the teachers will accompany the group by Subte or bus so it's easy for you to find your way there and you can get to know some of the other students too.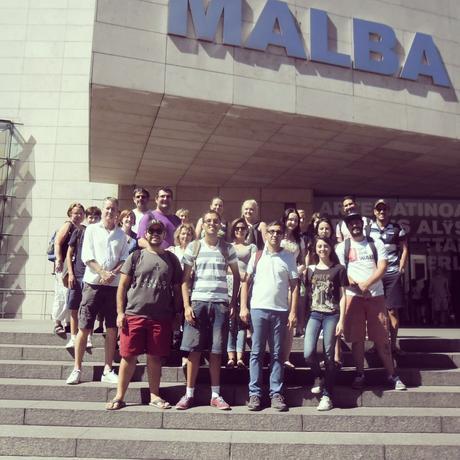 Something that Argentina is famous for is its food and drink. You can't come to Argentina without trying mate and so we offer a
"discovering mate" workshop
where we explain the history of the mate, how it is prepared, the ritual of sharing the mate and of course you get to try it! You can even prepare your own. You could spend the afternoon in the cafeteria preparing chocotorta, a famous Argentinian desert, as a group and of course you get to taste what you have made.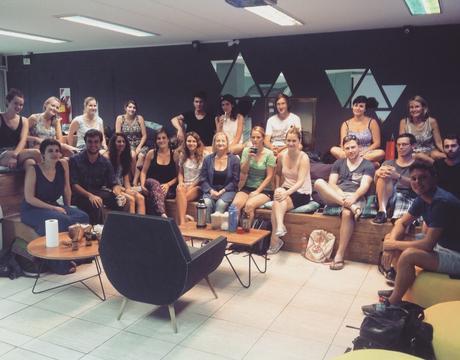 Perhaps even more famous is Argentinian wine – we offer
wine tasting
here (for a small fee for materials!). This is a really popular activity with the students and it is nice to learn something about the wines that you might only normally enjoy with a meal or on a night out!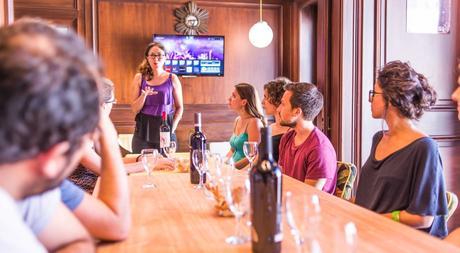 If food and drink is really your thing, we often have
trips out for lunch to famous bars or cafes
in the city and the teacher can give you all the information you need on other famous places worth visiting whilst you are here in Buenos Aires.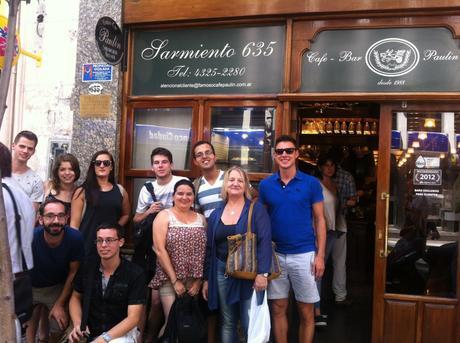 If you are interested in even more classes (and lets face it, who isnt?) we sometimes have
extra classes for pronunciation
or classes where we explain the history of certain words and phrases typical to Argentina or to Spanish which will help you sound more like a native.   So as you can see, your Spanish school doesn't have to be a place where you only come for Spanish classes – at Expanish we like to offer you a lot more so that you can really get to know the other students and immerse yourself into local culture.